We are delighted to celebrate the release of Bethany Lopez's A Touch of Cinnamon, the second title in the Three Sisters Catering series! To celebrate this release, the first book in the series, A Pinch of Salt, is on sale now for only US

$0.99

, for a limited time only! So... Check it out and grab your copy now!
Genre:
New Adult
Contemporary Romance
Series:
Three Sisters Catering, #2
Publish Date:
January 22, 2018
Synopsis:
For the past year, Tasha has thrown herself into her catering business with her sisters, but she's been keeping a secret. The hot, moody owner of Prime Beef is the man she left behind in college...the man she thought she'd never see again. He's also the only man she's ever loved.
For the past year, Jericho Smythe has been waging a war with himself. Does he want to know why Natasha broke his heart and left without looking back? Hell yes. But he's paralyzed by the glimpses he's gotten of her at Three Sisters Catering and he hasn't been ready for a confrontation.
Neither of them are content with their lives, but so much has happened since those stolen moments in college. Can the right amount of spice remind them of the love they once shared? A Touch of Cinnamon may be all they need to give Tasha and Jericho back the richness they've been lacking.
Sequel to:
(cover links to Goodreads)
~~~~~
**About the Author**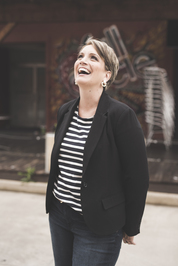 Award-Winning Author Bethany Lopez began self-publishing in June 2011. She's a lover of all things romance: books, movies, music, and life, and she incorporates that into the books she writes
. When she isn't reading or writing, she loves spending time with her husband and children, traveling whenever possible. Some of her favorite things are: Kristen Ashley Books, coffee in the morning, and In N Out burgers.
Stay connected with Bethany Lopez
Release Day Blitz
Organized by