Genre:
Series:
Publish Date:
Synopsis:
When tragedy strikes, Seth Stewart is forced to return home after the death of his beloved father. The unexpected detour forces him to oversee the family's auto shop and restaurant business, and Seth must kiss the prestigious internship goodbye after his first year at Berkeley Business School. When he collides with his first crush after his arrival, Seth wonders what possibly could have happened to Josefina Anders.
Josefina has hidden many secrets she is too ashamed to share with anyone, especially Seth. When they cross paths again, the urge to relive their past lingers in her mind even though she knows he couldn't accept her sketchy past. Things get even more complicated when her mother returns, as well as her overly possessive ex, who decides to crash into her fragile existence over again.
Will Seth's connection for Josefina be strong enough to see past her secrets, or will he realize he can't rekindle an old flame?
Sequel to: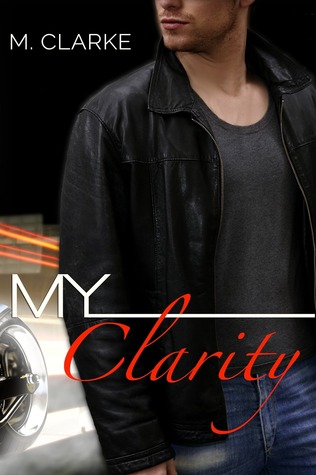 **About the Author**
M. Clarke, the pseudonym of Mary Ting, resides in Southern California with her husband and two children. She enjoys oil painting and making jewelry. Writing her first novel, Crossroads Saga, happened by chance. It was a way to grieve the death of her beloved grandmother, and inspired by a dream she once had as a young girl.
When she started reading new adult novels, she fell in love with the genre. It was the reason she had to write one-
Something Great
. Hence, Mary's pen name,
M. Clarke
? She tours with the Magic Johnson Foundation to promote literacy and her children's chapter book-
No Bullies Allowed
.
Stay connected with M. Clarke/Mary Ting
*My Thoughts*
Note: This review contains NO spoilers
Oh wow! I just finished reading My Serenity, and I am just reeling in all the feels right now! This was an emotionally charged read! M. Clarke, the pseudonym for Mary Ting, has definitely outdone herself in this second book in the My Clarity series. Just when I thought My Clarity was overwhelming with all the elements of a dramatic contemporary romance, My Serenity is just as beautiful and dramatic, if not even more so, than book one! OMG! Did I just say that! Haha.... Don't get me wrong, I absolutely loved My Clarity...the touching story of Elijah and Alex.
This time,
My Serenity
is Seth and Josie's story. With every turn of the page, I was carried off into their world of family, friendship, pain and love. This story touches on sensitive issues that many people deal with today, and
M. Clarke
intertwined it in this story so eloquently and with much respect to those issues.
I do have to say, that I would suggest reading My Clarity first before reading My Serenity. Yes, this can be read as a standalone, but reading the first book will give readers a better character history and understanding of the characters and their relationships.
I loved the flow of the story as we "see" it the point of view of Seth and Josie. I found myself laughing, giddy, and in tears as I journeyed through Seth and Josie's story of overcoming their struggles and fighting for their future. I also love how the title of the book is directly related to the story of these characters, just like with My Clarity. You'll see when you read both books.
My Serenity is an epic love story filled with pain, laughter, tears, and love. This was definitely a read that I could not put down.
My rating: