Welcome to the Official Blog Tour for USA Today Bestselling Author Bethany Lopez's Starter Wife, the first book in an all-new Romantic Comedy, The Jilted Wives Club trilogy! Today, on our tour stop, we have my thoughts on this new romantic comedy to share! So... Be sure to check it out AND grab your copy now!
Genre:
Series:
The Jilted Wives Club, #1
Publish Date:
Synopsis:
USA Today Bestselling Author Bethany Lopez brings you an all-new trilogy about getting a second chance at love. Follow Whitney, Summer, and Margo as they experience the good, bad, and ugly of dating again in your thirties and forties. Join them in The Jilted Wives Club.
When life gives you lemons, make a Lemontini...
Divorced and jobless at forty-something, Whitney never thought she'd be starting over. But here she is. Single and (not so) ready to mingle - with anyone except him.
Luca leads a charmed life. He's got the perfect job, the support of a big Italian family, and a bevy of women eager to grant his mother's wish for grandchildren… except the woman he really wants.
Now that Whitney's Starter Wife days are over, Luca is determined to convince her to give him a shot.
Too bad the only shot Whitney's sure of right now is the Lemontini.
The Jilted Wives Club series:
**Pre-order Trophy Wife (book 2) & Work Wife (book 3) now!**
**About the Author**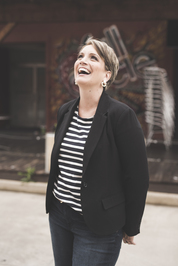 Bethany Lopez is a USA Today Bestselling author of more than thirty books and has been published since 2011. She's a lover of all things romance, which she incorporates into the books she writes, no matter the genre.
When she isn't reading or writing, she loves spending time with family and traveling whenever possible.
Bethany can usually be found with a cup of coffee or glass of wine at hand, and will never turn down a cupcake!
Stay connected with Bethany Lopez
*My Thoughts*
Note: This review contains NO spoilers
Gah...!!! What a fun read! I enjoyed reading it from beginning to end. A second chance at love in the most unlikely place and person Whitney would have ever thought. Anyways, I definitely do not want to ruin it for readers that have not read this yet.
The start in a new romantic comedy series, Bethany Lopez has created well-developed characters with individual personalities that stand out and filled the pages with light-hearted fun and drama. Sooo... Realistic that readers would be able to relate to these characters when it came to being in love, hurting, forgiving, and falling in love again.
Starter Wife is a great start to The Jilted Wives Club series. With a captivating balance of drama, humor, and sex appeal, readers will laugh, cry, and fall in love with these characters. And, in the end, this was a feel-good love story that got me smiling at the end.
I can't wait to read the next installment in The Jilted Wives Club series. Let's see if another member of this club can get a happy second chance.
My rating: