Check it out!!! USA Today Bestselling Author Bethany Lopez's Work Wife, the third book in the The Jilted Wives Club series, is out now! So... Be sure to check it out AND grab your copy now!
Genre:
Series:
The Jilted Wives Club, #3
Publish Date:
Synopsis:
USA Today Bestselling Author Bethany Lopez brings you an all-new series about getting a second chance at love later in life. Follow Whitney, Summer, Margo, and Charlotte, as they experience the good, bad, and ugly of dating again in your thirties and forties. Join them in The Jilted Wives Club.
When men let you down, nothing's better than a bourbon straight up.
Margo has no time for games. A workaholic businesswoman in a male-dominated industry can't afford any. After a failed attempt at marriage, she's chosen to keep her affairs with men casual… with no strings and no expectations.
Aiden has no time for complications. Working two jobs, co-parenting an active little boy, and helping out on his family's farm hasn't left him much time for relationships. And with one divorce under his belt, he has little desire to try again.
Margo will never be a Work Wife again, but there's something about Aiden that makes her want to let down some walls and see what happens.
Can Margo and Aiden find room in their lives for each other, or will Margo be left with nothing but a bourbon straight up?
The Jilted Wives Club series:
**Pre-order Backup Wife (book 4) now!**
**About the Author**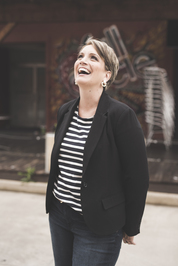 Bethany Lopez is a USA Today Bestselling author of more than thirty books and has been published since 2011. She's a lover of all things romance, which she incorporates into the books she writes, no matter the genre.
When she isn't reading or writing, she loves spending time with family and traveling whenever possible.
Bethany can usually be found with a cup of coffee or glass of wine at hand, and will never turn down a cupcake!
Stay connected with Bethany Lopez