We are absolutely tickled with exciting to reveal the cover for My Serenity, the second book in the My Clarity series, by M. Clarke! My Serenity can be read as a standalone.
Genre:
Series:
Publish Date:
Synopsis:
When tragedy strikes, Seth Stewart is forced to return home after the death of his beloved father. The unexpected detour forces him to oversee the family's auto shop and restaurant business, and Seth must kiss the prestigious internship goodbye after his first year at Berkeley Business School. When he collides with his first crush after his arrival, Seth wonders what possibly could have happened to Josefina Anders.
Josefina has hidden many secrets she is too ashamed to share with anyone, especially Seth. When they cross paths again, the urge to relive their past lingers in her mind even though she knows he couldn't accept her sketchy past. Things get even more complicated when her mother returns, as well as her overly possessive ex, who decides to crash into her fragile existence over again.
Will Seth's connection for Josefina be strong enough to see past her secrets, or will he realize he can't rekindle an old flame?
*Excerpt*
When she pulled away to look at me, our eyes locked and thousands of emotions rocketed through me. I felt so much, almost too much for my heart to handle…for my body to control. My hands glided up her back, and the soft silky blouse lured me to rip it off her. Lacing through her hair with my hands, I gave in to the temptation I could no longer control and kissed her in madness. Josie kissed me back and her tongue swirled in hunger. I got hard when she rocked back and forth on me. I thought I could come just from this action alone. I wanted so much of Josie, but not here…not now.
Sequel to: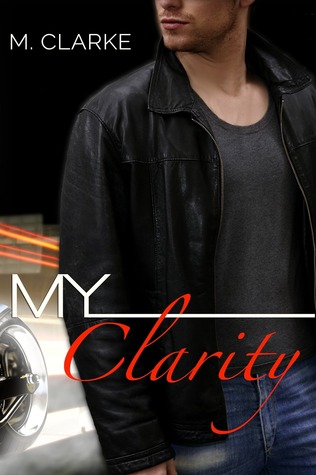 **About the Author**
M. Clarke, the pseudonym of Mary Ting, resides in Southern California with her husband and two children. She enjoys oil painting and making jewelry. Writing her first novel, Crossroads Saga, happened by chance. It was a way to grieve the death of her beloved grandmother, and inspired by a dream she once had as a young girl.
When she started reading new adult novels, she fell in love with the genre. It was the reason she had to write one-
Something Great
. Hence, Mary's pen name,
M. Clarke
? She tours with the Magic Johnson Foundation to promote literacy and her children's chapter book-
No Bullies Allowed
.
Stay connected with M. Clarke/Mary Ting
Cover Reveal Organized by