Welcome to the official Blog Tour for Bethany Lopez's A Touch of Cinnamon, the second title in the Three Sisters Catering series! Check out all the blog tour festivities below and grab your copy now!
Genre:
New Adult
Contemporary Romance
Series:
Three Sisters Catering, #2
Publish Date:
January 22, 2018
Synopsis:
For the past year, Tasha has thrown herself into her catering business with her sisters, but she's been keeping a secret. The hot, moody owner of Prime Beef is the man she left behind in college...the man she thought she'd never see again. He's also the only man she's ever loved.
For the past year, Jericho Smythe has been waging a war with himself. Does he want to know why Natasha broke his heart and left without looking back? Hell yes. But he's paralyzed by the glimpses he's gotten of her at Three Sisters Catering and he hasn't been ready for a confrontation.
Neither of them are content with their lives, but so much has happened since those stolen moments in college. Can the right amount of spice remind them of the love they once shared? A Touch of Cinnamon may be all they need to give Tasha and Jericho back the richness they've been lacking.
*Excerpt*
"
Natasha has a meeting this morning, and two more this afternoon, but she
'
s going to try and stop in for lunch. I was hoping you
'
d join us,
"
I told Hector as I watched him prep for today
'
s lunch meal.
"
Why?
"
Hector asked, not looking up at me.
"
Hector,
"
I said, waiting for him to acknowledge me. When he didn
'
t, I added,
"
Look, I know Natasha isn
'
t your favorite person
…"
"
Understatement,
"
he said dryly.
"
But,
"
I went on as if he hadn
'
t spoken,
"
you know how important she is to me.
"
"
I also know what she did to you,
"
Hector said, still not looking at me, the ass.
"
We
'
re going to give this thing another try. Hector, you know how much I want this, that she
'
s the one. Please.
"
Hector finally looked up, his expression pissed as he pointed his knife at me.
"
I was there to pick up the pieces when she left. You were too fucked up to know what that looked like, but I remember with a hundred percent clarity. I get that you
'
re excited and happy that she
'
s back in your life, but I need a little more time.
"
"
Seriously?
"
I asked, getting pissed even though I understood his reasoning.
"
So, you won
'
t have lunch with us?
"
He shook his head.
"
I don
'
t think it would be a good idea. It wouldn
'
t go the way you have planned in that big heart of yours.
"
Sequel to:
(cover links to Goodreads)
~~~~~
**About the Author**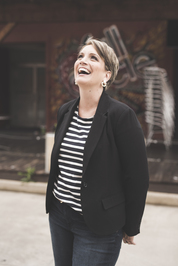 Award-Winning Author Bethany Lopez began self-publishing in June 2011. She's a lover of all things romance: books, movies, music, and life, and she incorporates that into the books she writes
. When she isn't reading or writing, she loves spending time with her husband and children, traveling whenever possible. Some of her favorite things are: Kristen Ashley Books, coffee in the morning, and In N Out burgers.
Stay connected with Bethany Lopez
~~~~~
***The Giveaway***
Note: Not responsible for Lost & Damaged Prizes in Your Mail Box
a Rafflecopter giveaway
Blog Tour
Organized by