We are getting closer to the release of Devney Perry's The Outpost, the fourth book in the Jamison Valley series! Yup! While we excitedly wait for this release, get a taste of it with a teaser and a book trailer! Oh yeah!!! There's even a cool blitz-wide giveaway celebrating this! So... Check it out and pre-order your copy now!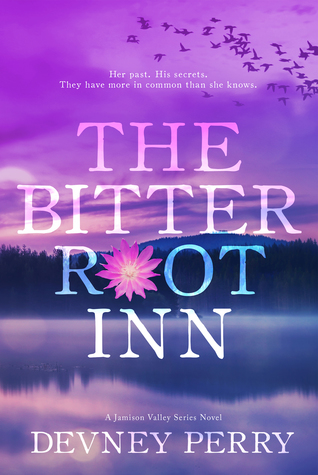 Genre:
Series:
Jamison Valley, #5
Publish Date:
January 16, 2018
Publisher:
Ever After Romance
Synopsis:
Her past. His secrets. They have more in common than she knows.
Maisy is happily content with the life she's built for herself and her young son in small-town Prescott, Montana. Her child is thriving, her business is growing, and her family is as close as they've ever been. But when a handsome stranger walks into the lobby of her motel, her simple life is swept up in a wave of affection for his gentle heart. None of those feelings can be trusted, though. She made that mistake before with another man. The man she murdered.
Hunter was a different man when he first saw Maisy Holt from afar. He took one look at her and ran in the opposite direction. But years later, he's back in Montana and unable to keep his distance. He shouldn't have tried to find her but he never was good at rejecting temptation. The promise of the good she could bring into his life is too hard to resist. Maybe if he can disguise the lies and hide the deceit, he can keep her from learning the truth. Because his only chance at a future with her is by burying his past.
**About the Author**
Devney Perry lives in Montana with her husband and two children. After working in the technology industry for nearly a decade, she abandoned conference calls and project schedules to enjoy a slower pace at home with her kids. She loves reading and, after consuming hundreds of books, decided to share her own stories.
Stay connected with Devney Perry
***The Giveaway***