Making the trip down to the Barnes & Noble in Huntington Beach, California for another exciting author event always gets me excited being a booknerd and all...haha! When I found out that Becca Fitzpatrick and Christina Lauren was scheduled for an event near enough for me to make the drive out...AND I was not scheduled to work, I was all too excited that I was finally going to meet Becca Fitzpatrick! Although I haven't read her books yet (yes, her books are on my TBR pile), I was excited to learn and get to know this popular author. Several friends have recommended her books to me, so I just had to meet her!
Becca Fitzpatrick
As for Christina Lauren, the amazing writing duo of Christina Hobbs and Lauren Billings, I had met them at a previous event with Melissa dela Cruz! That was also so much fun! Check out the event video, HERE! But this time, with Becca Fitzpatrick, Christina Lauren discusses and signs their latest release Sublime, a young adult paranormal romance. Yes, this time, their latest book is YA, not Adult. It's funny, Christina and Lauren even stated that this was their first YA event...and it was totally different from their adult events...They said that their adult events are more...rowdy...haha!!
Christina Lauren
On this Wednesday night, October 8th, I met up with other booknerd/fangirl friends for this exciting author event! These events are always a great way for booknerd/fangirl friends to get together, have a good time, have a lot of fun, and catch up with each other. Coming from various parts of Southern California, sometimes, getting together can be difficult to do. But on this night, it was as if not a lot of time has passed. There was a lot of fun and laughs to be had that night. And, what a turn out it was! It was great!
Check out the event video and relive the fun we had as Becca Fitzpatrick and Christina Lauren discuss and sign their latest releases, Black Ice and Sublime, respectively!
After the exciting Q&A with the fans, these amazing authors took the time to sign and take photos with everyone! After all the signing and photo ops, I was able to take home some Sublime swag that I will give away! Just keep scrolling to the bottom of the post for the rafflecopter!
Jasmine with Christina Lauren
Jasmine with Becca Fitzpatrick
Now, let's talk about Becca Fitzpatrick & Christina Lauren's latest releases: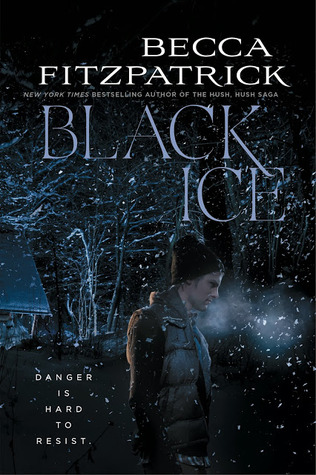 Genre:
Young Adult Romantic Suspense Thriller
Publish Date:
Summary from Goodreads:
Sometimes danger is hard to see... until it's too late.
Britt Pfeiffer has trained to backpack the Teton Range, but she isn't prepared when her ex-boyfriend, who still haunts her every thought, wants to join her. Before Britt can explore her feelings for Calvin, an unexpected blizzard forces her to seek shelter in a remote cabin, accepting the hospitality of its two very handsome occupants—but these men are fugitives, and they take her hostage.
In exchange for her life, Britt agrees to guide the men off the mountain. As they set off, Britt knows she must stay alive long enough for Calvin to find her. The task is made even more complicated when Britt finds chilling evidence of a series of murders that have taken place there... and in uncovering this, she may become the killer's next target.
But nothing is as it seems in the mountains, and everyone is keeping secrets, including Mason, one of her kidnappers. His kindness is confusing Britt. Is he an enemy? Or an ally?
Black Ice is New York Times bestselling author Becca Fitzpatrick's riveting romantic thriller set against the treacherous backdrop of the mountains of Wyoming. Falling in love should never be this dangerous…
~~~~~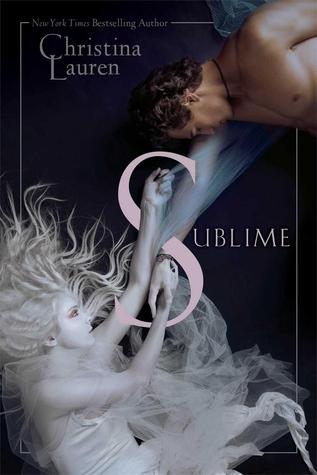 Genre:
Young Adult Paranormal Romance
Publish Date:
October 14, 2014
Summary from Goodreads:
True love may mean certain death in a ghostly affair of risk and passion from
New York Times
bestselling duo Christina Lauren, authors of
Beautiful Bastard
. Tahereh Mafi,
New York Times
bestselling author of
Shatter Me
calls
Sublime
"a beautiful, haunting read".
When Lucy walks out of a frozen forest, wearing only a silk dress and sandals, she isn't sure how she got there. But when she sees Colin, she knows for sure that she's here for him.
Colin has never been captivated by a girl the way he is by Lucy. With each passing day their lives intertwine, and even as Lucy begins to remember more of her life—and her death—neither of them is willing to give up what they have, no matter how impossible it is. And when Colin finds a way to physically be with Lucy, taking himself to the brink of death where his reality and Lucy's overlap, the joy of being together for those brief stolen moments drowns out everything in the outside world. But some lines weren't meant to be crossed…
~~~~~
Now, for the Sublime giveaway! Up for grabs are the following:
- 1 Winner will receive a Sublime small notebook & signed bookmark
- 2 Winners will receive 2 signed Sublime bookmarks & a 'boy meets ghost' button