Whoa! Where has the time gone! We are already starting November! Didn't we just start October!?! Sheesh! The year is now two months over! But, of course, 2014 has been anything but boring! With so much happening, it is hard to keep up! And, boy, has it been a whirlwind of movies, shows, and books!
As I look back, I am blown away at how much has come and gone...and stuck! The trend of making film adaptations of YA books and comic books is still going strong! Some have made it big, and some weren't so lucky. Despite the ups and downs with the success of these films, the trend is still going strong. The same can be said about television! Yes, there are a few TV shows that have successful enough to get renewed season after season. Let's add spin-off shows in the mix! We got a taste of a spin-off show with The Originals, the spin-off from The Vampire Diaries. And now, it's standing strong on its own! That's just one show of several others. The cool thing about spin-offs is that there can be cross-over episodes with the characters and storylines!
So...November is another month filled with exciting new releases, television series premieres of new and returning shows, and new books!
Let's see what what we can look forward to in November!
Big Hero 6
Official Website:
http://movies.disney.com/big-hero-6/
Genre:
Animated, Science Fiction
Action/Adventure, Comedy
Rating:
PG
Run Time:
1 hr 48 min
Voice Cast:
Ryan Potter, Scott Adsit, T.J. Miller, Jaime Chung, Damon Wayans Jr., Genesis Rodriguez, Daniel Henney, Maya Rudolph, James Cromwell, and Alan Tudyk.
See full cast list on IMDB
Synopsis:
With all the heart and humor audiences expect from Walt Disney Animation Studios. Big Hero 6 is an action-packed comedy-adventure about robotics prodigy Hiro Hamada, who learns to harness his genius--thanks to his brilliant brother Tadashi and their like-minded friends: adrenaline junkie Go Go Tamago, neatnik Wasabi, chemistry whiz Honey Lemon and fanboy Fred. When a devastating turn of events catapults them into the midst of a dangerous plot unfolding in the streets of San Fransokyo, Hiro turns to his closest companion--a robot named Baymax--and transforms the group into a band of high-tech heroes determined to solve the mystery.

Inspired by the Marvel comics of the same name, and featuring comic-book style action, Big Hero 6 is directed by Don Hall (Winnie the Pooh) and Chris Williams (Bolt), and produced by Roy Conli (Tangled).
In Theaters in 3D November 7, 2014

~~~
The Theory of Everything
Official Website:
http://www.focusfeatures.com/the_theory_of_everything
Genre:
Docudrama, Biography, Romance
Rating:
PG
Run Time:
2 hr 3 min
Cast:
Eddie Redmayne, Felicity Jones, Charlie Cox, Emily Watson, Simon McBurney, and David Thewlis
See full cast list on IMDB
Synopsis:
The extraordinary story of one of the world's greatest living minds, the renowned astrophysicist Stephen Hawking, who falls deeply in love with fellow Cambridge student Jane Wilde. Once a healthy, active young man, Hawking received an earth-shattering diagnosis at 21 years of age. With Jane fighting tirelessly by his side, Stephen embarks on his most ambitious scientific work, studying the very thing he now has precious little of -- time. Together, they defy impossible odds, breaking new ground in medicine and science, and achieving more than they could ever have dreamed.
The film is based on the memoir Travelling to Infinity: My Life with Stephen by Jane Hawking, and is directed by Academy Award winner James Marsh (Man on Wire).
In Theaters November 7, 2014
~~~
Interstellar
Official Website:
http://www.interstellar-movie.com/
Genre:
Science Fiction, Drama, Adventure
Rating:
PG-13
Run Time:
2 hr 45 min
Cast:
Matthew McConaughey, Anne Hathaway, Jessica Chastain, Michael Caine, and Bill Irwin.
See full cast list on IMDB
Synopsis:
In Earth's future, a global crop blight and second Dust Bowl are slowly rendering the planet uninhabitable. Professor Brand (Michael Caine), a brilliant NASA physicist, is working on plans to save mankind by transporting Earth's population to a new home via a wormhole. But first, Brand must send former NASA pilot Cooper (Matthew McConaughey) and a team of researchers through the wormhole and across the galaxy to find out which of three planets could be mankind's new home.
The film is mainly based on the scientific theories and sript treatment of renowned theoretical physicist, Kip Thorne.
In Theaters November 7, 2014
~~
Check here for more November Movie Releases on MovieFone!
~~~~~
*Television*
Although the Fall season has already started, not all television premieres have come to pass...yet. This November, check out what will be premiering...new and returning shows.
State of Affairs
(NBC)
Official Website:
http://www.nbc.com/state-of-affairs
About the Show:
Katherine Heigl stars as top CIA analyst and presidential advisor Charleston Tucker - a keeper of our nation's secrets... with a big secret of her own.
Series Premieres November 17, 2014
~~~
The Newsroom
(HBO)
Official Website:
http://www.hbo.com/the-newsroom#/
About the Show:
From the mind of Aaron Sorkin, creator of The West Wing and screenwriter of The Social Network and Moneybal, comes The Newsroom, a behind-the-scenes look at the people who ake a nightly cable-news program. Focusing on a network anchor (Jeff Daniels), hs new executive producer (Emily Mortimer), the newsroom staff (John Gallagher, Jr., Alison PIll, Thomas Sadoski, Olivia Munn, Dev Patel) and their boss (Sam Waterston), the series tracks their quixotic mission to do the news well in the face of corporate and commercial obstacles-not to mention their own personal entanglements.
This is the Final Season.
Series Premieres November 9, 2014
~~~~~
*Books*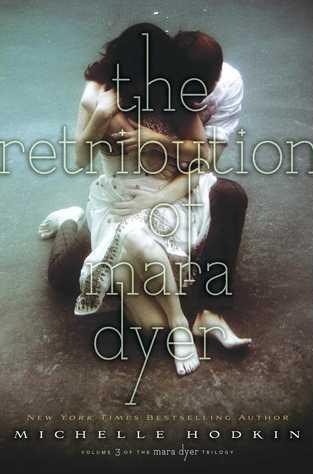 Genre:
Young Adult Paranormal/Fantasy Romance
Series:
Publish Date:
Synopsis:
Mara Dyer wants to believe there's more to the lies she's been told.
There is.
She doesn't stop to think about where her quest for the truth might lead.
She should.
She never had to imagine how far she would go for vengeance.
She will now.
Loyalties are betrayed, guilt and innocence tangle, and fate and chance collide in this shocking conclusion to Mara Dyer's story.
Genre:
Young Adult Paranormal/Fantasy Romance
Series:
His Fair Assassin Series, #3
Publish Date:
Synopsis:
Annith has watched her gifted sisters at the convent come and go, carrying out their dark dealings in the name of St. Mortain, patiently awaiting her own turn to serve Death. But her worst fears are realized when she discovers she is being groomed by the abbess as a Seeress, to be forever sequestered in the rock and stone womb of the convent. Feeling sorely betrayed, Annith decides to strike out on her own.

She has spent her whole life training to be an assassin. Just because the convent has changed its mind doesn't mean she has...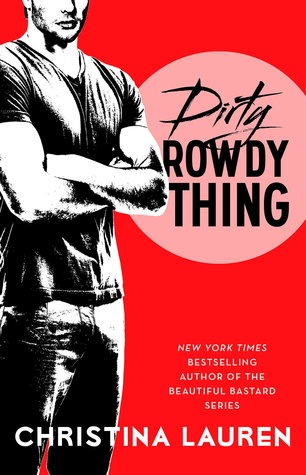 Genre:
New Adult Contemporary Romance
Series:
Publish Date:
Synopsis:
Despite their rowdy hookups, Harlow and Finn don't even
like
each other...which would explain why their marriage lasted only twelve hours. He needs to be in charge and takes whatever he wants. She lives by the
Want-something-done? Do-it-yourself mantra.
Maybe she's too similar to the rugged fisherman—or just what he needs.
~~~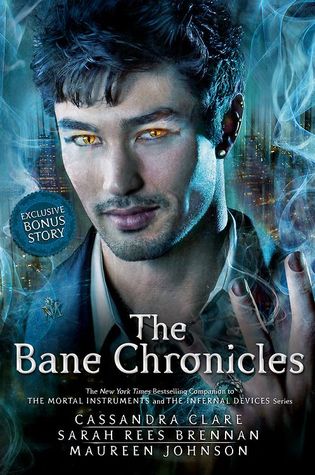 Genre:
Young Adult Paranormal/Fantasy
Supernatural Short Stories
Series:
The Bane Chronicles, #1-10
Publish Date:
Synopsis:
A Collection of Ten Short Stories centered around Magnus Bane.
Ever wondered about the enigmatic, mysterious warlock Magnus Bane? The only character to appear in every Shadowhunter book, Magnus has a past even more shrouded in mystery than his present. I've teamed up with acclaimed YA writers Maureen Johnson and Sarah Rees Brennan to create the Bane Chronicles, the back (and front) story of Magnus told in ten linked tales.
Look for short stories like Vampires, Scones and Edmund Herondale; The Rise and Fall of the Hotel Dumort; Saving Raphael Santiago and What To Buy The Shadowhunter Who Has Everything (And Who You're Not Officially Dating Anyway). Each story will be available as an ebook on a monthly basis starting April 16 with the tale of What Happened In Peru.
Each story will be released monthly online for the next ten months — and then for those who don't read e-books, the full print collection will be available in bookstores and wherever else books are sold after the Chronicles have been finished.
Genre:
Thriller/Horror Mystery Fiction
Publish Date:
Synopsis:
A dark and electrifying novel about addiction, fanaticism, and what might exist on the other side of life.
In a small New England town, over half a century ago, a shadow falls over a small boy playing with his toy soldiers. Jamie Morton looks up to see a striking man, the new minister. Charles Jacobs, along with his beautiful wife, will transform the local church. The men and boys are all a bit in love with Mrs. Jacobs; the women and girls feel the same about Reverend Jacobs -- including Jamie's mother and beloved sister, Claire. With Jamie, the Reverend shares a deeper bond based on a secret obsession. When tragedy strikes the Jacobs family, this charismatic preacher curses God, mocks all religious belief, and is banished from the shocked town.
Jamie has demons of his own. Wed to his guitar from the age of thirteen, he plays in bands across the country, living the nomadic lifestyle of bar-band rock and roll while fleeing from his family's horrific loss. In his mid-thirties -- addicted to heroin, stranded, desperate -- Jamie meets Charles Jacobs again, with profound consequences for both men. Their bond becomes a pact beyond even the Devil's devising, and Jamie discovers that
revival
has many meanings.
This rich and disturbing novel spans five decades on its way to the most terrifying conclusion Stephen King has ever written. It's a masterpiece from King, in the great American tradition of Frank Norris, Nathaniel Hawthorne, and Edgar Allan Poe.
Well, it looks like this Fall season is filled with exciting premieres and releases! The excitement doesn't end with these exciting premieres and releases! And the movies, shows, and books keep coming! There's always something to look forward to every month!
What are your favorites this Fall season!?!