Genre:
Young Adult Science Fiction/Fantasy Romance
Series:
Publish Date:
Publisher:
Summary from Goodread:
So what's the game now? This, or the life I used to know?
When Miki Jones is pulled from her life, pulled through time and space into some kind of game—her carefully controlled life spirals into chaos. In the game, she and a team of other teens are sent on missions to eliminate the Drau, terrifying and beautiful alien creatures.
There are no practice runs, no training, and no way out. Miki has only the guidance of secretive but maddeningly attractive team leader Jackson Tate, who says the game isn't really a game, that what Miki and her new teammates do now determines their survival, and the survival of every other person on this planet. She laughs. He doesn't. And then the game takes a deadly and terrifying turn.
(U.S. links)
(Canada links)
Check out the UK and Australian cover!
The Game Series: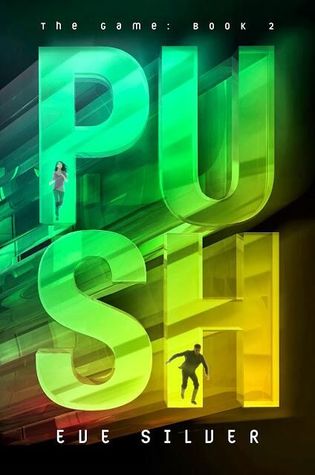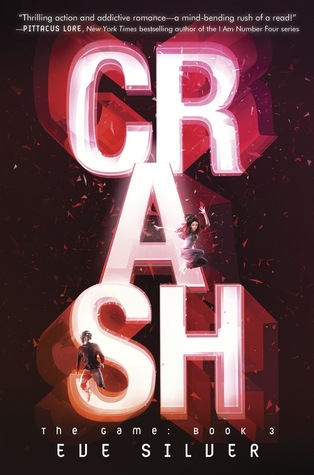 ~~~~~
Watch the Rush book trailer now!
~~~~~
**About the Author**
Eve Silver lives with her gamer husband and sons, sometimes in Canada, but often in worlds she dreams up. She loves kayaking and sunshine, dogs and desserts, and books, lots and lots of books.
Watch for the first book in Eve's new teen series, The Game: Rush, coming from Katherine Tegen Books, June 2013. She also writes books for adults.
Stay connected with Eve Silver
Website
*My Thoughts*
Note: This review contains NO spoilers
This was definitely an action-packed, adventure-filled, sci-fi experience. From gaming to virtual reality, Rush definitely took me on a "mission". Eve Silver created an otherworldly setting as these characters are "pulled" from their lives to a game-of-survival setting with aliens. With the mysterious introduction of this alien species, it created the suspense for these characters that were randomly, not so random, pulled to "play" this game that is supposed to determine the fate of mankind.
There is a sense that all these characters are well-versed in the video-gaming world as they use terms that gamers would know and understand. This concept somewhat created that adventure in the story. However, the whole secrecy idea did at some point got really annoying...there's just so much play on words I can take. C'mon! It definitely made the story drag. It even got boring! But, don't let that discourage you from reading this.
Of course, from the beginning, it is apparent that there is a budding romance happening. But, where is the challenge if not with a love triangle...hahaha!! If it's executed right...then readers will feel it.
Even after immersing myself in reading this story, entering this "world," this book ends with a cliffhanger!!! Really!!??!! Well, I guess I will have to read the series to get to the conclusion of this adventure...who will survive and who will complete the Game?
Rush is definitely the beginning of a unique story, that interweaves science fiction, gaming, and virtual reality, that those that enjoys this genre will like.
My rating: