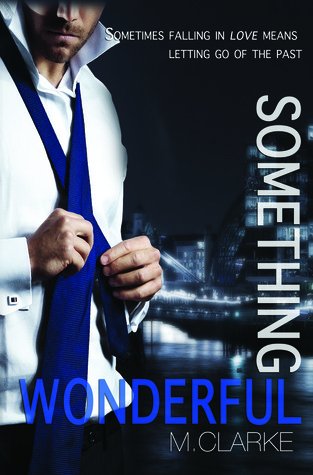 Genre:
Adult/New Adult Contemporary Romance
Series:
Something Great Trilogy, #2
Publish Date:
Publisher:
Cover Design by:
Synopsis:
She didn't know what she was missing…until he found her.
Maxwell Knight was positively trouble, dangerously good-looking, and seductively charming. He was everything Jeanella didn't need in her life. Only Maxwell didn't see it that way. His pursuit was relentless, making her even more determined to push him away.
Fresh out of college, life was simple and plain for Jeanella Mefferd. Every part of her life was smooth sailing; her friends, her job, and even the guy she'd started dating. Then one night, while at dinner, she spotted someone who made her feel things she'd never felt before—dangerous, heart pounding and breathless heat. Thinking she would never see him again, she brushed it off, but when she started to run into him unexpectedly, all she could think of was how he made her feel with his sweet flirtations. Everything about Maxwell Knight screamed trouble, especially when she found out he was her new boss's son. Now, heading to a New York fashion show, would she be able to focus on her career instead of Maxwell, who had been scheduled to attend with her? As much as she tried to forget their encounters, his good looks, smooth words and determination to win her over gravitated her toward him. The next thing she knew, her mind was utterly consumed by him. Would she be willing to ignore all the dangerous signs and jump into his arms? Or would she miss out on the chance of finding something great?
Purchase signed copies of M.Clarke/Mary Ting's Books, here!
They can ship internationally, too! Just follow the directions on the form!
(You could even have these copies personalized!)
**About the Author**
Mary Ting/M. Clarke resides in Southern California with her husband and two children. She enjoys oil painting and making jewelry. Writing her first novel, Crossroads Saga, happened by chance. It was a way to grieve the death of her beloved grandmother, and inspired by a dream she once had as a young girl. When she started reading new adult novels, she fell in love with the genre. It was the reason she had to write one-Something Great. Why the pen name, M Clarke? She tours with Magic Johnson Foundation to promote literacy and her children's chapter book-No Bullies Allowed.
*My Review*
Note: This review contains NO spoilers
I am still reeling with so many emotions after reading this second book in the Something Great Trilogy by M. Clarke! This second book was definitely and emotional roller-coaster filled with sex, romance, tragedy...and, I would have to say anguish. This was no simple love story. There was so many complexities to each of these characters that made these characters and story so realistic. Granted that love stories has that romantic notion that many romantics love to imagine, that touch of realism made it relatable.
Although Something Wonderful continues the ups and downs of Jenna and Max's love story, this second novel also introduces the budding romantic relationship between Becky and Matthew. Both having a past tragedy that haunts them making this story filled with drama and humor. Also filled with drama, this story had many levels of emotions revealed many levels of growth for each of these characters.
M. Clarke wrote a beautiful romance filled with love, tears, drama, and good sex that kept me turning the pages to the end. Something Wonderful is a continuation of one love story and the start of another...that will make you sigh.
My rating: