We are totally excited to reveal the cover for Snake Eyes, the third book of The Mask Series, by Melissa Pearl!
Genre:
New Adult Paranormal Romance
Series:
Publish Date:
Publisher:
Synopsis:
Caitlyn Davis expects her sophomore year at UCLA to be perfect...until she walks into her dorm room to find Special Agent Zoey Kaplan of the FBI waiting for her. In that instant, she knows her idyllic year with new best friends, Nicole and Dale, along with her super hot boyfriend, Eric, is about to fall apart.
Having been forced to work with the FBI months earlier, Caity accidentally gave away her special ability to read people's emotions and know whether they were telling the truth. Now, Kaplan wants Caity to go undercover again for a secret operation that will bring her close to the sadistic Diego Mendez, a man believed to be involved in human trafficking.
Eric Shore is not a man who trusts easily. Having been burned multiple times, it's hard for him to open up completely, but his love for Caity makes him want to try. Yet, her sudden withdrawal worries him, particularly when she chooses to spend time with her new roommate, Quella Mendez, over him. When Caity's behavior begins to match that of her wild roommate, Eric wonders if their relationship is as strong as he believed.
As Caity struggles to maintain her relationship and do her job, she finds
herself pulled further into a dangerous world that could take away everything she holds dear. Will Eric learn the truth in time to save her? Or will the man with the eyes of a snake destroy their perfect romance?
Catch up with The Masks Series!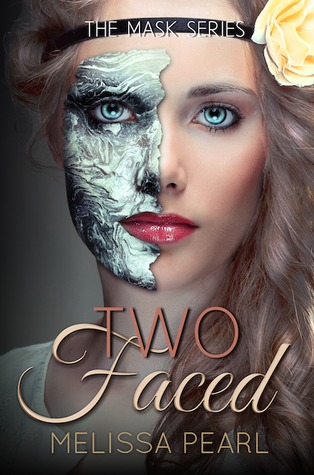 **About the Author**
Melissa Pearl was born in Auckland, New Zealand, but has spent much of her life abroad, living in countries such as Jordan, Cyprus and Pakistan... not to mention a nine month road trip around North America with her husband. "Best. Year. Ever!!" She now lives in China with her husband and two sons. She is a trained elementary teacher, but writing is her passion. Since becoming a full time mother she has had the opportunity to pursue this dream and her debut novel hit the internet in November 2011. Since then she has continued to produce a steady stream of books. Recently se signed with Evatopia Press and her first Evatopia book was released in February 2014 - True Colors, The Masks Series #1. She is very excited to be trying out new things this year while continuing to publish under her own name as well. She has six books planned for 2014 and is excited about writing each and every one of them.
"I am passionate about writing. It stirs a fire in my soul that I never new I had. I want to be the best writer I can possibly be and transport my readers into another world where they can laugh, cry and fall in love."
Stay connected with Melissa Pearl
Subscribe to Melissa Pearl's newsletter, here!
Cover Reveal Organized by