Wow! Where has the year gone!?! We are now on the last month of the year of 2014! The holidays are rolling in one after another! Plenty of amazing movies have been released in this last quarter of the year that are definitely must watch. Numerous new and returning shows are either ending and/or into midseason finales...and boy, several have gripping shockers to keep us watching...and waiting. However, there has been casualties of cancellations for new and returning shows. It's rough out there in TV land!!!
But, that's not all, as many of our favorite shows are having midseason finales, new television series are slated to premiere this month of December! So...waiting might not be so bad, as we check out these new shows! So...let's get on and see what we can look forward to with movies, shows, and books!
~~~~~
*Movies*
Well, there's so many amazing movies that are slated to be released this month. There's just so many that I'll just mention the top three that I am definitely looking forward to watching...even though there is so many more that I want to mention!
For the December release schedule, go to: Moviefone
The Hobbit: The Battle of the Five Armies
Official Website:
http://www.thehobbit.com/
https://www.facebook.com/TheHobbitMovie
Genre:
Action/Adventure Fantasy
Rating:
PG-13
Run Time:
2 hr 24 min
Cast:
Martin Freeman, Ian McKellan, Richard Armitage, Lee Pace, Evangeline Lilly, Orlando Bloom, Luke Evans, Benedict Cumberbatch, and Ken Stott.
See the full cast list at IMDB
Synopsis:
The Hobbit: The Battle of the Five Armies brings to an epic conclusion the adventures of Bilbo Baggins, Thorin Oakenshield and the Company of Dwarves. The Dwarves of Erebor have reclaimed the vast wealth of their homeland, but now must face the consequences of having unleashed the terrifying Dragon, Smaug, upon the defenseless men, women and children of Lake-town.
As he succumbs to dragon-sickness, the King Under the Mountain, Thorin Oakenshield, sacrifices friendship and honor in his search for the legendary Arkenstone. Unable to help Thorin see reason, Bilbo is driven to make a desperate and dangerous choice, not knowing that even greater perils lie ahead. An ancient enemy has returned to Middle-earth. Sauron, the Dark Lord, has sent forth legions of Orcs in a stealth attack upon the Lonely Mountain. As darkness converges on their escalating conflict, the races of Dwarves, Elves and Men must decide--unite or be destroyed. Bilbo finds himself fighting for his life and the lives of his friends as five great armies go to war.
In Theaters December 17, 2014
~~~
Unbroken
Official Website:
http://www.unbrokenfilm.com/
https://www.facebook.com/Unbroken
Genre:
Historical Drama, Biography
Rating:
PG-13
Run Time:
2 hr 17 min
Cast:
Jack O'Connell, Domhnall Gleeson, Garrett Hedlund, Jai Courtney, Miyavi, Ken Watanabe, Finn Wittrock, Maddalena Ischiale, and Vincenzo Amato.
See full cast list at IMDB
Synopsis:
Academy Award
®
winner Angelina Jolie directs and produces Unbroken, an epic drama that follows the incredible life of Olympian and war hero Louis "Louie" Zamperini who, along with two other crewmen, survived in a raft for 47 days after a near-fatal plane crash in WWII--only to be caught by the Japanese Navy and sent to a prisoner-of-war camp.
Adapted from Laura Hillenbrand's enormously popular book, Unbroken brings to the big screen Zamperini's unbelievable and inspiring true story about the resilient power of the human spirit.
In Theaters December 25, 2014
~~~
Into The Woods

Official Website:

Genre:
Musical Fantasy/Fairytale
Rating:
PG
Run Time:
2 hr 4 min
Cast:
Meryl Streep, Anna Kendrick, Johnny Depp, Emily Blunt, James Corden, Chris Pine, Lilla Crawford, Daniel Huttlestone, and Mackenzie Mauzy.
See full cast list at IMDB
Synopsis:
Into the Woods is a modern twist on the beloved Brothers Grimm fairy tales, intertwining the plots of a few choice stories and exploring the consequences of the characters' wishes and quests. This humorous and heartfelt musical follows the classic tales of Cinderella, Little Red Riding Hood, Jack and the Beanstalk, and Rapunzel--all tied together by an original story involving a baker and his wife, their wish to begin a family and their interaction with the Witch who has put a curse on them.
In Theaters December 25, 2014
~~~~~
*Shows*
We all know that many of our favorite shows have had or will have aired their midseason finales this week. So...what are we supposed to watch til our fav shows return!?! Well, there are a few new series that will be airing this month! I'll just mention a few that I am definitely looking forward to watching.
For a list of December's TV premieres, check it out at: Metacritic.com
The Librarians
(TNT)
Official Website:
http://www.tntdrama.com/shows/the-librarians.html
https://www.facebook.com/TheLibrarians
About the Show:
Returning to the universe of TNT's hit movie franchise, The Librarian, this new series centers on an ancient organization hidden beneath the Metropolitan Public Library dedicated to protecting an unknowing world from the secret, magical reality hidden all around. This group solves impossible mysteries, fights supernatural threats and recovers powerful artifacts, including the Ark of the Covenant, the Spear of Destiny and Excalibur.
Cast:
Rebecca Romijn, Christian Kane, Lindy Booth, John Kim, and John Larroquette.
See the full cast list at IMDB
Series Premieres December 7, 2014 on TNT at 8/7c
~~~
Marco Polo
(Netflix)
Official Website:
www.netflix.com/Marco-Polo
https://www.facebook.com/MarcoPoloMP
About the Show:
Marco Polo is an epic adventure that follows the early years of the famous explorer as he travels the exotic Silk Road to the great Kublai Khan's court. But Marco soon finds that navigating the Khan's world of greed, betrayal, sexual intrigue and rivalry will be his greatest challenge yet, even as he becomes a trusted companion to the Khan in his violent quest to become the Emperor of the World.
Cast:
Lorenzo Richelmy, Benedict Wong, Joan Chen
See the full cast list at IMDB
Series Premieres December 12, 2014 on Netflix
~~~
Ascension
(Syfy)
Official Website:
http://www.syfy.com/ascension
https://www.facebook.com/ascensionsyfy
About the Show:
In the vein of past Syfy mini-series as Taken, Alice, Tin Man and Battlestar Galactica, Ascension is a six-hour event set to debut on December 15.
In 1963, the U.S. government launched a covert space mission sending hundreds of men, women and children on a century-long voyage aboard the starship Ascension to populate a new world. Nearly 50 years into the journey, as they approach the point of no return, a mysterious murder of a young woman causes the ship's population to question the true nature of their mission.
Cast:
Tricia Helfer, Brian Van Holt, Gil Bellows, Andrea Roth, Brandon P. Bell, Tiffany Lonsdale, Ryan Robbins
See full cast list at IMDB
Mini-series Premieres December 15, 2014 on Syfy at 9/8c
~~~~~
*Books*
And, of course, we can't forget what exciting books are being released this December! Let's just mention a few...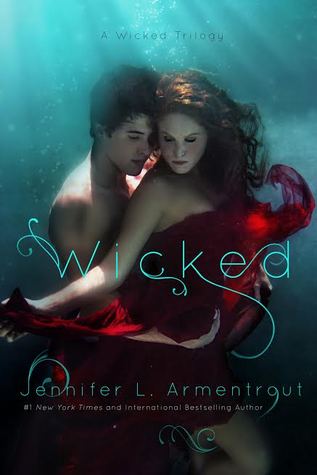 Genre:
New Adult Paranormal/Fantasy Romance
Series:
Publish Date:
Synopsis:
Things are about to get Wicked in New Orleans.
Twenty-two year old Ivy Morgan isn't your average college student. She, and others like her, know humans aren't the only thing trolling the French Quarter for fun... and for food. Her duty to the Order is her life. After all, four years ago, she lost everything at the hands of the creatures she'd sworn to hunt, tearing her world and her heart apart.
Ren Owens is the last person Ivy expected to enter her rigidly controlled life. He's six fee and three inches of temptation and swoon-inducing charm. With forest-green eyes and a smile that's surely left a stream of broken hearts in its wake, he has an uncanny, almost unnatural ability to make her yearn for everything he has to offer. But letting him in is as dangerous as hunting the cold-blooded killers stalking the streets. Losing the boy she loved once before had nearly destroyed her, but the sparking tension that grows between them becomes impossible for Ivy to deny. Deep down, she wants... she needs more than what her duty demands of her, what her past has shaped for her.
But as Ivy grows closer to Ren, she realizes she's not the only one carrying secrets that could shatter the frail bond between them. There's something he's not telling her, and one thing is for certain. She's no longer sure what is more dangerous to her--the ancient beings threatening to take over the town or the man demanding to lay claim to her heart and her soul.
~~~
Genre:
Young Adult Paranormal/Fantasy Thriller
Publish Date:
Synopsis:
Mysterious. Magnificent. Creepy. Welcome to Rockford Manor.
"There's something hidden in the Maze." Seventeen-year-old Imogen has never forgotten the last words her father said to her seven years ago, before the blazing fire that consumed him, her mother, and the gardens of her family's English country manor.
Haunted by her parents' deaths, Imogen moves to New York City with her new guardians. But when a letter arrives with the news of her cousin's untimely death, revealing that Imogen is now the only heir left to run the estate, she returns to England and warily accepts her role as duchess.
All is not as it seems at Rockford, and Imogen quickly learns that dark secrets lurk behind the mansion's aristocratic exterior, hinting that the spate of deaths in her family were no accident. And at the center of the mystery is Imogen herself--and Sebastian, the childhood friend she has secretly loved for years. Just what has Imogen walked into?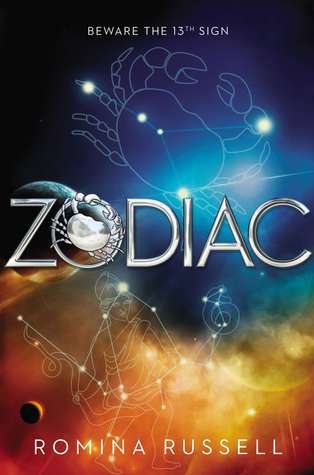 Genre:
Young Adult Sci-fi Fantasy
Series:
Publish Date:
Synopsis:
At the dawn of time, there were 13 Houses of the Zodiac Galaxy. Now only 12 remain...
Rhoma Grace is a 16-year-old student from House Cancer with an unusual way of reading the stars. While her classmates use measurements to make accurate astrological predictions, Rho can't solve for 'x' to save her life--so instead, she looks up at the night sky and makes up stories.
When a violent blast strikes the moons of Cancer, sending its ocean planet off-kilter and killing thousands of citizens--including its beloved Guardian--the exiled 13th Guardian of Zodiac legend--has returned to exact his revenge across the Galaxy. Now Rho--along with Hysan Dax, a young envoy from House Libra, and Mathias, her guide and a member of her Royal Guard--must travel through the Zodiac to warn the other Guardians.
But who will believe anything this young novice says? Whom can Rho trust in a universe defined by differences? And how can she convince twelve worlds to unite as one Zodiac?
Genre:
New Adult Paranormal/Fantasy Romance
Publish Date:
Synopsis:
Kalliope lives with one purpose.
As an immortal muse, she doesn't have any other choice. It's part of how she was made. Musicians, artists, actors--they use her to advance their art, and she uses them to survive. She moves from one artist to the next, never staying long enough to get attached. But all she wants is a different life-- a normal one. She's spent thousands of years living lie after lie, and now she's ready for something real.
Sweet, sexy, and steady, Wilder Bell feels more real than anything else in her long existence. And most importantly... he's not an artist. He doesn't want her for her ability. But she can't turn off the way she influences people, not even to save a man she might love. Because in small doses, she can help make something beautiful, but her ability has just as much capacity to destroy as it does to create. The longer she stays, the more obsessed Wilder will become. It's happened before, and it never turns out well for the mortal.
Her presence may inspire genius.
But it breeds madness, too.
Genre:
Young Adult Paranormal/Fantasy Romance
Series:
Publish Date:
Publisher:
Synopsis:
Alessia Jacobs is a typical sixteen-year-old, dying to get out of her small town of Twin Willows, Maine. Things look up when anew family comet to town, but when she falls for the hot, mysterious son, Jonah, her life turns upside down.
Weird visions of transforming into an otherworldly falcon are just the beginning. Soon she learns she's part of the Benandanti, an ancient cult of warriors with the unique power to separate their soulds from their bodies and take on the forms of magnificent animals.
Alessia never would've suspected it, but her boring town is the site of an epic struggle between the Benandanti and the Malandanti to control powerful magic in the surrounding forest.
As Alessia is drawn into the Benandanti's mission, her relationship with Jonah intensifies. When her two worlds collide, Alessia's forced to weigh choices a sixteen-year-old should never have to make.
December is proving to be another month of exciting premieres and releases! It's definitely going to be a thrilling and awesome end to the year of 2014!
What are you looking forward to this December?