We are absolutely thrilled to share with you this Cover Reveal for Melissa Pearl's True Love, the fifth installment in the Songbird Series! Isn't it beautiful!?! Each book follows the same style/theme, yet tells a different story! Just gotta love it!
Genre:
Series:
Publish Date:
Synopsis:
One night can change everything...
Nessa Sloan has been in love with Jimmy Baker since the ninth grade when they started up a rock band together. Five years later they're about to hit the big time

—

Chaos wins a recording contract and a nationwide tour with Torrence Records. After their celebration party, the two best friends have a one-night stand that will tear their relationship apart.
On the run from Jimmy's rejection, Nessa takes off on her motorbike, but an accident brings her escape to a tragic end. Now trapped in a broken body, Nessa has to face a future stripped of the one thing that's gotten her through every past challenge
—
playing the drums.
Jimmy never meant to break his best friend's heart, and he will forever regret taking her to bed then treating her like one of his groupies. But once he'd crossed that line, he couldn't go back. Now Jimmy is on a mission to do something he's never done before
—
win a girl over.
Angry and confused by her new disability, Nessa doesn't want Jimmy's help. But she has nobody else to rely on...and his pigheaded ass won't leave her alone. Can these two stubborn hearts get past their own insecurities to figure out what true love really looks like? Or will they drive each other crazy before they finally see the truth?
It's infuriating, irresistable, and all-consuming...it's true love.
Pre-Order
Watch the book trailer now!
As a bonus to celebrate this Cover Reveal, FEVER (book 1) is still

FREE

!
The Songbird series: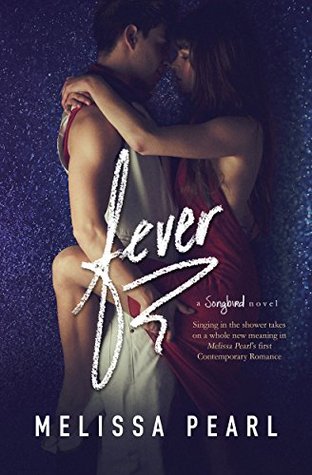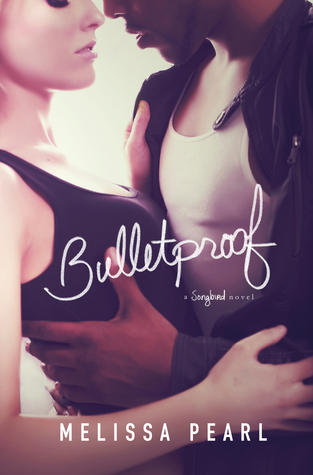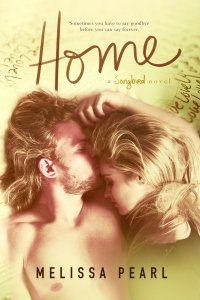 **About the Author**
Melissa Pearl was born in Auckland, New Zealand, but has spent much of her life abroad, living in countries such as Jordan, Cyprus and Pakistan... not to mention a nine month road trip around North America with her husband. "Best. Year. Ever!!" She now lives in China with her husband and two sons. She is a trained elementary teacher, but writing is her passion. Since becoming a full time mother she has had the opportunity to pursue this dream and her debut novel hit the internet in November 2011. Since then she has continued to produce a steady stream of books, ranging in genres from Fantasy to Contemporary Romance. Recently, she signed with Evatopia Press and her first Evatopia book was released in February 2014 - True Colors, The Masks Series #1. She is very excited to be trying out new things this year while continuing to publish under her own name as well. She has six books released in 2014 and was excited about writing each and every one.
"I am passionate about writing. It stirs a fire in my soul that I never new I had. I want to be the best writer I can possibly be and transport my readers into another world where they can laugh, cry and fall in love."
Stay connected with Melissa Pearl
Cover Reveal Organized by