Welcome to the Official Blog Tour for Rebekah L. Purdy's The Summer Marked, book two of The Winter People Series! Follow the tour, HERE!
Genre:
Paranormal/Fantasy Romance
Series:
Publish Date:
Publisher:
Synopsis:
The sequel to the chilling Winter People returns to the world of Faerie, and is a romantic and enchanting follow-up.
Salome left humankind behind to be with her boyfriend, Gareth, in the Kingdom of Summer. But now forces of darkness are rising. Her happily-ever-after is coming apart, and the Kingdom is on the brink of war.
Newly-single Kadie Byers is on her way home from Thanksgiving, imagining a visit filled with hot chocolate, a hot buy for a little rebound action, and some girl time with her bestie, Salome. Except she receives a message from Salome with two important words: PLEASE HURRY.
When Kadie rushes to help Salome, she's ripped from the human world and pulled into the kingdoms of Faerie, where she's shocked to learn that Salome's monsters are real, and that she's now at the mercy of one extremely vengeful Winter Queen...
Now both Salome and Kadie must find a way to survive the deadly chaos...or lose themselves to Winter's deadly, icy grasp.
Sequel to: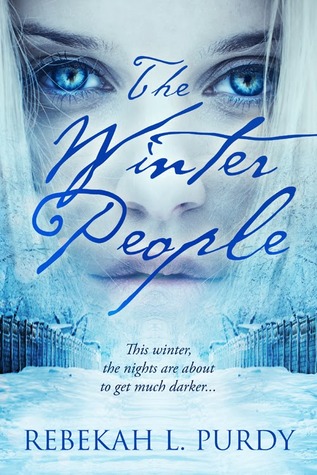 Genre:
Paranormal/Fantasy Romance
Series:
Publish Date:
Publisher:
Synopsis:
An engrossing, complex, romantic fantasy perfect for fans of Kristin Cashore or Maggie Stiefvater, set in a wholly unique world.
Salome Montgomery fears winter--the cold, the snow, the ice, but most of all the frozen pond she fell through as a child. Haunted by the voices and images of the strange beings that pulled her to safety, she hasn't forgotten their warning to "stay away." But when failing health takes her grandparents to Arizona, she is left in charge of maintaining their estate. This includes the "special gifts" that must be left at the back of the property.
Salome discovers she's a key player in a world she's tried for years to avoid. At the center of this world is the strange and beautiful Nevin, who she finds trespassing on her family's property. Cursed with the dark secrets and knowledge of the creatures in the woods, his interactions with Salome take her life in a new direction. A direction where she'll have to decide between her longtime crush Colton, who could cure her fear of winter. Or nevin who, along with an appointed bodyguard, Gareth, protects her from the darkness that swirls in the snowy backdrop. An evil that, given the chance, will kill her.
**About the Author**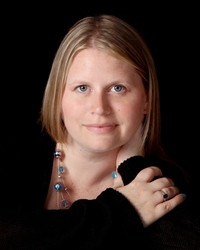 Rebekah L. Purdy grew up in Michigan, where she spent many late nights armed with a good book and a flashlight. When not hiding at her computer and getting lost in her stories, she enjoys reading, singing, soccer, swimming, football, camping, playing video games and hanging out with her kids.
She loves the unexplainable like Bigfoot, the Dogman, and the Loch Ness Monster (lots of good story material)! She admits to still having all the books she bought throughout her childhood and teen years, and she may or may not have an obsession with anything chocolate...
Stay connected with Rebekah L. Purdy
***The Giveaway***