Welcome to the Official Blog Tour for the Fairy Tale Confessions Collection! Fourteen bestselling authors twist up your favorite fairy tales! This tour stop will have teasers from each short story in this collection! As you keep scrolling down this post, read what I thought about these classic fairytales with a twist. Don't forget to enter the awesome giveaway at the end, too!
Genre:
Anthology
Fairytale Retellings
Paranormal/Fantasy
Publish Date:
Publisher:
Synopsis:
Fourteen bestselling authors twist up your favorite tales. Will your favorite have a happily-every-after?
Get ready to meet some sexy, not-so-valiant princes, punk-rock princesses, villains turned heroes, and truly vile monsters, causing havoc within our favorite happily-ever-afters.
Read about Dancing Princesses getting their groove on in a disco club, a seriously sexy Rumpelstiltskin, and one alluring Puss-in-Boots, plus many, many more captivating characters in these fourteen all new short-stories.
(This collection and its authors are being featured at RT 2016 at the Fairy Tale Costume Party in Vegas, hosted by Sarah J. Pepper and Tish Thawer. Be sure to get your copy and stop by if you're attending the event.)
**About the Authors**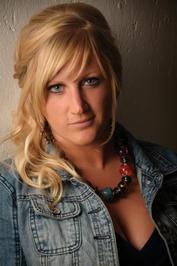 Sarah J. Pepper Tish Thawer
M. Clarke Amy Daws
L.P. Dover Elizabeth Montgomery
Shannon Morton Brynn Myers
Wendy Owens Cameo Renae
Kellie Sheridan Jessica Sorensen
Kristin Strassel K.R. Wilburn
*My Thoughts*
Note: This review contains NO spoilers
I am so glad that I decided to review this collection of fairytale retellings! Although I haven't gotten to all the short stories in time for this blog tour, I am already enthralled with the dark and paranormal twists to these fantastical short stories that I have read..and I am even more excited to continue reading the rest of these short stories! Taking all our favorite fairy tales that we grew up with...even watching it through Disney's vision, this collection takes these classics to a whole different level of romance...and sometimes, not so romantic. The imaginations of these authors can be seen in their remarkable writing. Their ability to world-build and develop character with such vivid and depth brought these paranormal and dark twisted fairytale retellings to life.
I can't name just one as a favorite since each short story brought its own intensity. All I can say is that each retelling has its own story to tell that kept me wanting more....mind you, not all has a "happily ever after". But! The "happily ever after" in each story is definitely not what's expected...definitely endings that kept me in awe.
My rating:
***The Giveaway***