Welcome to the Official Blog Tour for Crossing the Ice, the first book of the Ice Series, by Jennifer Comeaux! This is a reviews tour only! Check out what others had to say about Crossing the Ice! Follow the tour, HERE!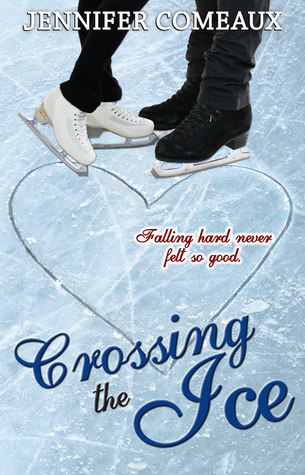 Genre:
Series:
Publish Date:
Synopsis:
Falling hard never felt so good.
Pair skaters Courtney and Mark have one shot left at their Olympic dream. They vow not to let anything get in their way, especially not Josh and Stephanie, the wealthy and talented brother and sister team.
The heart doesn't always listen to reason, though.
The more time Courtney spends with sweet, shy Josh, the harder she falls for him. But they are on opposite sides of the competition, and their futures are headed in opposite directions. Will their friendship blossom into more or are their paths too different to cross?
Get started on the Ice Series today!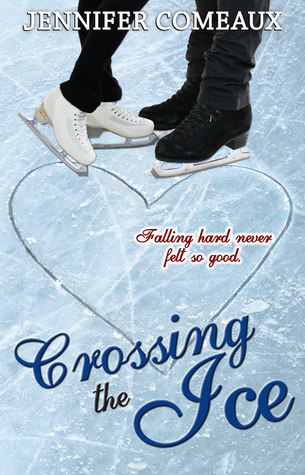 **About the Author**
Jennifer Comeaux is a tax accountant by day, writer by night. There aren't any ice rinks near her home in south Louisiana, but she's a diehard figure skating fan and loves to write stories of romance set in the world of competitive skating. One of her favorite pastimes is traveling to competitions, where she can experience all the glitz and drama that inspire her writing.
Jennifer loves to hear from readers!
Stay connected with Jennifer Comeaux
*My Thoughts*
Note: This review contains NO spoilers
This is the first I have read of Jennifer Comeaux's books. It is apparent that this is a "spin-off" from the Edge Series since the love interests, Emily and Sergei, are a pretty dominant presence in this first book of this Ice Series. Although I didn't get a chance to read the Edge Series (wish I did; I'm going to have to make a point in reading it!), it didn't take away from the heartfelt and touching story in Crossing the Ice. Jennifer wrote amazing characters with varying levels of emotions and personalities, in addition to the incredible setting that the story took place in. In this one book, I "witnessed" a coming-of-age (of sorts) for these characters that spanned several years. Jennifer's writing created a smooth transition for these characters to grow and progress as they endured all the obstacles they faced.
Crossing the Ice definitely was definitely realistic and relatable...though not necessarily related to ice skating. Readers will be able to relate to the pressures of parents' expectations, college, dreams, and growing up. It is also apparent with all that, sacrifices and decisions are made that these characters make that will determine where their futures will go. And...that's what Jennifer accomplished with this cute romance. I look forward to more of Courtney and Josh's adventures and angst as they continue competing in ice skating and love.
My rating:
***The Giveaway***
Giveaway is Open Internationally