We are absolutely stoked to reveal the cover for Eden Butler's Thick & Thin, book three of the Thin Love series! This is not a standalone. It is recommended to read Thin Love (#1), My Beloved (#1.5), and Thick Love (#2) prior to reading Thick & Thin.
Genre:
Series:
Publish Date:
Synopsis:
Somewhere in the middle is where life found us.
I claimed her when I was a boy.
I held her until I was a man.
She was my first thought every morning, my last smile at night, and a million memories in between.
Then one night, with her warmth still lingering on the sheets, Aly King walked away from me, from us, from our life.
They say tie heals all wounds, but not for me.
Not when my heart is empty.
Now when there is nothing but a sea of meaningless faces wherever I go.
It always comes back to her.
Aly needs reminding of how drunk our love made us, before she forgets completely.
Before we lose our chance.
Before we are irrevocably broken.
Don't miss the previous titles in the Thin Love series!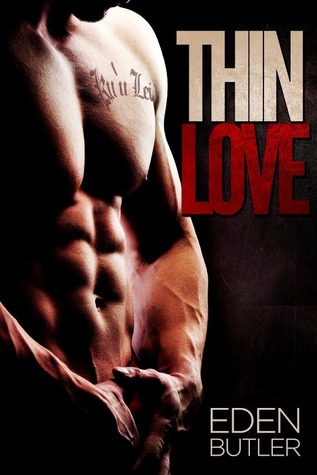 **About the Author**
Eden Butler
is an editor and writer of New Adult Romance and SciFi and Fantasy novels and the nine-times great-granddaughter of an honest-to-God English pirate. This could explain her affinity for rule breaking and rum. Her debut novel, a New Adult, Contemporary (no cliffie) Romance, Chasing Serenity launched in October 2013 and quickly became an Amazon bestseller.
When she's not writing or wondering about her possibly Jack Sparrowesque ancestor, Eden edits, reads and spends way too much time watching rugby, Doctor Who and New Orleans Saints football.


She is currently living under teenage rule alongside her husband in southeast Louisiana.
Stay connected with Eden Butler
***The Giveaway***
Giveaway Open Internationally
Eden is offering up the following prizes.
The giveaway ends May 8th at 11:59 PM CST.
Cover Reveal Organized by