We are very thrilled to celebrate the release for Personal Apocalypse, the first in a spin-off series set in the same world of The World Without End Series, by Nazarea Andrews!
Genre:
Dystopian
Series:
Hopeless World, #1
(spin-off series from The World Without End Series)
Publish Date:
Synopsis:
Josiah grew up in a dying world. The Holdout survived, but when you are the son of Sylvia Cragen, you give up delusions early. He knew that they would die bloody--it wasn't a matter of if. Only when.
Parker shouldn't be alive. He should have died long before scouts from the Last Holdout rescued him. And he knows beter than to believe that sailing away from the safety of the Holdout is a good idea.
Now without the Holdout to protect them, all of his nightmares are coming true. Josiah is just crazy enough to believe that a fresh start is a good thing. But Parker has lived as prey, hunted by zombies and survivors before--and he knows that no one really survives. In the wild, zombie claimed world outside the walls of safety, there is only the dead walking.
~~~
Don't miss The World Without End Series!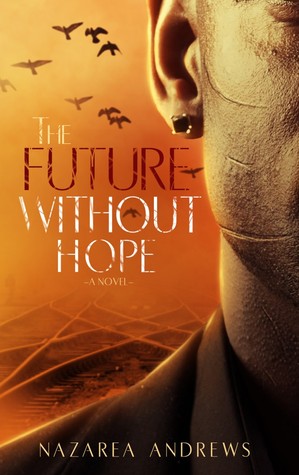 ~~~~~
**About the Author**
Nazarea Andrews (N to almost everyone) is an avid reader and tends to write the stories she wants to read. Which means she writes everything from zombies and dystopia to contemporary love stories. When not writing, she can most often be found driving her kids to practice and burning dinner while she reads, or binge watching TV shows on Netflix.
N loves chocolate, wine, and coffee almost as much as she loves books, but not quite as much as she loves her kids. She lives in south Georgia with her husband, daughters, spoiled cat and overgrown dog. She is the author of the World Without End Series, Neverland Found, Edge of the Falls, and the University of Branton Series.
Stay connected with Nazarea Andrews
Release Day Blitz Organized by