So... We just had an amazing Blog Tour for Sarah J. Pepper's Forever Cursed, the second installment in the Never Ever series! And... Have you gotten your copies of this series?!? Not convinced of what an incredible read this is by my reviews?!? Whoa! Then, how about we reveal an excerpt... Will that convince you?!? Well then, here's a peek into the book... Check it out and grab your copy today!
Dive into a dark and twisty retelling of the Peter Pan fairytale!!!
Genre:
Series:
Publish Date:
Publisher:
Photographer:
Makeup:
Platinum Imagination Hair and Makeup
Synopsis:
Captain James -
Peter may as well be imprisoned on Neverland with us for he consumes Miss Bell's thoughts, stealing her away from me. His retaliation is a constant threat of which we cannot escape. Even so, that pathetic excuse of a man is the least of my worries. Corrupt and vile creatures rule this tiny spit of land, brought here by fairies, by Miss Bell.
Whether she admits it or not, she needs my protection. Yet, I catch her glancing at my severed arm with pity in her eyes. She thinks of me as weak, injured, and any number of inadequacies. Feck. I will not stand for it! I will protect her, even if it costs me my life.
Miss Bell -
Captain James makes no attempt to shield the darkness harbored in his eyes, like he wants me—needs me—to see what most people do. Ruthlessness. Turmoil. Devastation.
"Remember that the same hand I use to caress your delicate skin has been stained with the blood of my enemies," he says, cupping my cheek. "Do not assume my affection for you is something others have experienced. Understood, Miss Bell?"
I understand. Hell, I am counting on it. Peter would rather see me dead than in the arms of another, and I have no intention of dying—especially not when Captain James makes me feel so alive.
*FREE on Kindle Unlimited*
*Excerpt*
Bell may try to conceal the sharp intellect hiding in those jade-colored eyes, but I saw it shimmer. It was like a flash of lightning. There was so much to see in that burst of light in such a short amount of time one could hardly catch it all, much less react to the danger it brought.
Bloody hell, that smile revealed everything and nothing. It was the same when she was pissed off as when she was enjoying herself. It made her wildly unpredictable. I didn't know what she'd say or what her next move would be.
And by God, I reacted to her. Every morsel of my being reacted to her. Every. Fecking. Morsel.
(cover links to Goodreads)
*FREE on Kindle Unlimited*
**About the Author**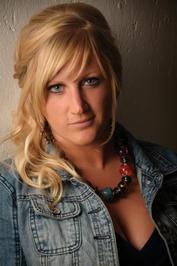 Award Winning Author, Sarah J. Pepper, specializes in fantasy and paranormal romance. She unveils the beauty of love in her new adult/young adult novels. Her works envelope dark, paranormal romance - think "happy ever after" but with a twisted, dark chocolate center. Real-life romance isn't only filled with hugs, kisses, bunnies, and rainbows. True-love can be more thoroughly described in times of darkness and tribulation. It's in those harsh moments where you see what a person is truly capable of - both the good and bad. Sometimes prince-c
harming isn't always on time, and the glass slipper is a little snug. However, it doesn't mean Charming is not Mr. Right, and who says every shoe is the perfect fit?
Stay connected with
Sarah J. Pepper
Excerpt Reveal Organized by