We are thrilled to celebrate the release of Katie McGarry's Chasing Impossible, the exciting fifth book in the Pushing The Limits series! To celebrate, we are sharing an exciting excerpt...AND, there's a cool giveaway!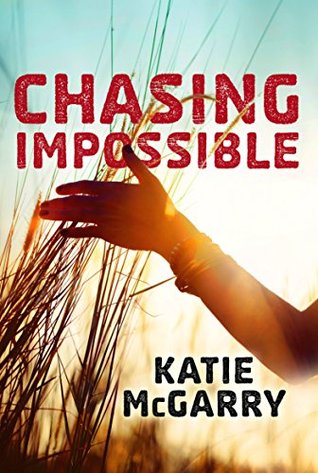 Genre:
New Adult
Contemporary Romance
Series:
Pushing The Limits, #5
Publish Date:
July 1, 2016
Publisher:
Harlequin Teen
Synopsis:
Tough and independent, 17-year-old Abby lets very few people into her inner circle. It's common knowledge in her Kentucky town that she deals drugs, but not even her closest friends know why. But when a deal goes south and Abby's suddenly in danger, she finds herself reluctantly forced to lean on daredevil Loga
n
—

a b
oy whose restless spirit matches her own.
Logan has his own reasons for wanting to keep Abby at arms' length. But he never expected to find in her the one person who might help him face the demons he's tried to hard to run from.
Together, Abby and Logan will have to make a decision: let their current circumstances weigh them down forever...or fight for the future they both thought was impossible.
*Excerpt*
People near the stage scream and clap and I'm about ready to throw my cell against the wall. Stupid, stupid boy and stupid me for stupidly somewhat liking him and him thinking he can get away with not answering me.
"Give it up for our boy Logan."
My eyes rip up, go for the stage, and my mind shifts into reverse, fast-forward, rewind, and then that smile that's associated with the devil slides across my face.
Logan stands strong on the stage. Guitar strapped across his chest. Baseball cap backwards on his black hair. And when he strikes the strings of the guitar, those biceps flex beautifully.
That chord just struck a lot deeper than anyone could have imagined. Past my bones, past my muscles, and it's created a nice warmth that's curling around my belly. Liquid warmth.
The logical part of my brain demands that I walk away, but he's the one that scared me by not answering back. He's the one that's causing all these alien emotions stirring in my veins.
Yeah, I shouldn't kiss Logan. I should definitely leave a boy like that alone. But he returned and he's the one that climbed onto the stage and is looking addictively sexy with that guitar.
Yep, shouldn't kiss him, but I already told Rachel, I'm going to kiss the guitarist

tonight

. Wouldn't want that one to be a lie, now, would I?
~~~
Don't miss the previous titles in the Pushing The Limits series!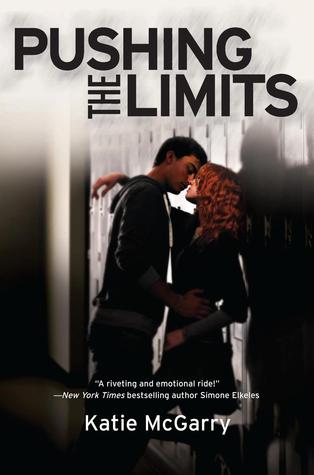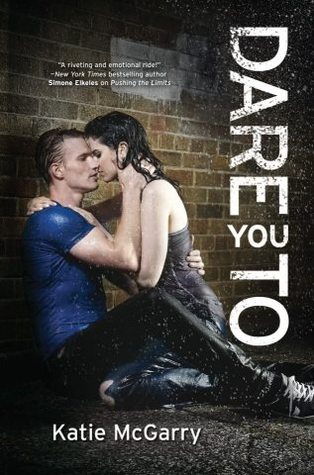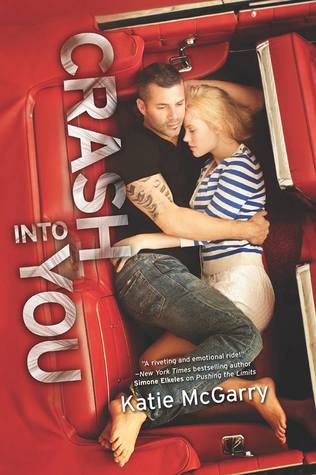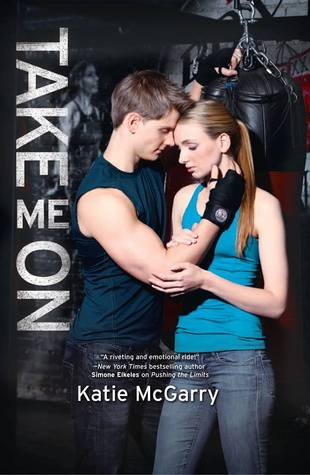 Katie McGarry was a teenager during the age of grunge and boy bands and remembers those years as the best and worst of her life. She is a lover of music, happy endings, reality television, and is a secret University of Kentucky basketball fan.
Katie is the author of full length YA novels, Pushing The Limits, Dare You To, Crash Into You, Take Me On, Breaking The Rule, and Nowhere But Here and the e-novellas, Crossing the Line and Read at Night. Her debut YA novel, Pushing the Limits was a 2012 Goodreads Choice Finalist for YA Fiction, a RT Magazine's 2012 Reviewer's Choice Awards Nominee for Young Adult Contemporary Novel, a double Rita Finalist, and a 2013 YALSA Top Ten Teen Pick. Dare You To was also a Goodreads Choice Finalist for YA Fiction and won RT Magazine's Reviewer's Choice Best Book Award for Young Adult Contemporary fiction in 2013.
Stay connected with Katie McGarry
***The Giveaway***
a Rafflecopter giveaway
Release Blitz Organized by