Genre:
Series:
(Spin-off from Something Great Trilogy)
Publish Date:
Synopsis:
Nathan Cross is living his dream. Not only is he modeling for Knight Fashion Magazine, recently voted "sexiest man alive," but he is dating a beautiful photographer who could be his new future. When he unexpectedly reunites with his past love, his world crashes around him. Two loves. The past or the future: which one will he choose?
Olivia's past choices come back to haunt her and could ruin everything she has worked so hard to build. Troy has the power to destroy any hope of happiness. She will do everything to keep that from happening, even if it means giving up her second chance with Nathan. Lies. Revenge. Scandal. Olivia could lose it all.
Watch the trailer for Sexiest Man Alive now!
Don't miss the original series that started it all!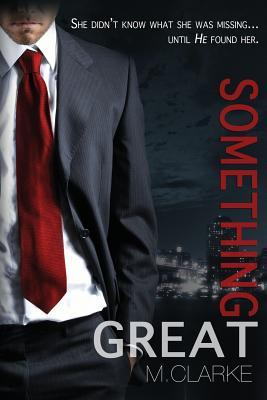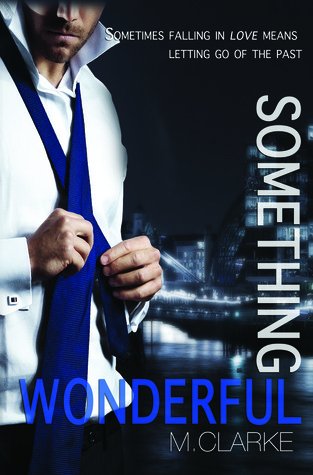 Also, don't miss this Something Great spin-off series, too!
But, of course, check out the new covers for these highly addictive and sexy reads, HERE!
Can't forget this Holiday Novella!
*Something Great (Book 1) ebook is

FREE

!*
**About the Author**
M. Clarke, aka Mary Ting, resides in Southern California with her husband and two children. She enjoys oil painting and making jewelry. Writing her first novel, Crossroads Saga, happened by chance. It was a way to grieve the death of her beloved grandmother, and inspired by a dream she once had as a young girl. When she started reading new adult novels, she fell in love with the genre. It was the reason she had to write one-Something Great. Why the pen name, M. Clarke? She tours with Magic Johnson Foundation to promote literacy and her children's chapter book- No Bullies Allowed.
Stay connected with M. Clarke/Mary Ting
*My Thoughts*
Note: This review contains NO spoilers
Well, Sexiest Couple Alive starts where the first book, Sexiest Man Alive, left off. Nathan and Olivia has made their choices, both personal and professional. However, their paths has a tendency to continually cross. As they each continue to down the road on building their careers, their pas
ts seem to continue to haunt them...and not in a good way.
Although I am still wow-ed with M. Clarke's storytelling, I found this second installment in the Knight Fashion series to be a bit predictable and
cliché

at
times. Despite the predictability, the story still held that suspenseful drama that I always enjoyed in reading her books. Moreover, I always enjoy her writing these gorgeous characters with a bit of realism of the situations these characters find themselves in. That's just it...these characters are NOT perfect. They are in the profession of showing perfection, but in their personal lives, they are just like everyone else. That's what I enjoy about reading M. Clarke's books.
We see how these beautiful characters grow and overcome their obstacles... and the sacrifices they make for the ones they love. I am so in love with this new spin-off series that I can't wait to see where we go from here with the other beautiful characters.
Sexiest Couple Alive is a true love story filled with beautiful people enduring the ups and downs of their personal and professional lives.
My rating: