We are absolutely thrilled to celebrate the release of Victoria Aveyard's Glass Sword, the second book in the Red Queen series! We are celebrating with an awesome blitz-wide giveaway!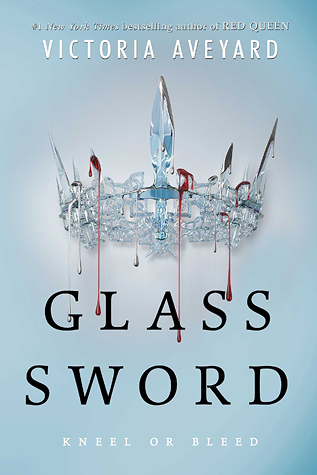 Genre:
Paranormal/Fantasy Romance
Series:
Publish Date:
Publisher:
Synopsis:
Mare Barrow's blood is red—the color of common folk—but her Silver ability, the power to control lightning, has turned her into a weapon that the royal court tries to control.
The crown calls her an impossibility, a fake, but as she makes her escape from Maven, the prince—the friend—who betrayed her, Mare uncovers something startling: she is not the only one of her kind.
Pursued by Maven, now a vindictive king, Mare sets out to find and recruit other Red-and-Silver fighters to join in the struggle against her oppressors.
But Mare finds herself on a deadly path, at risk of becoming exactly the kind of monster she is trying to defeat.
Will she shatter under the weight of the lives that are the cost of rebellion? Or have treachery and betrayal hardened her forever?
Sequel to: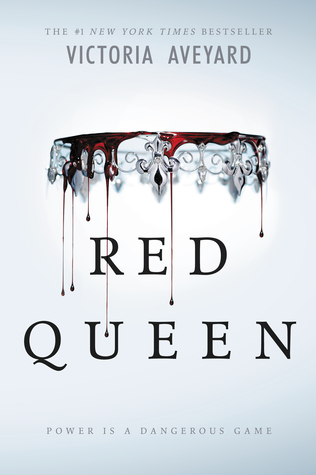 Genre:
Paranormal/Fantasy Romance
Series:
Publish Date:
Publisher:
Synopsis:
This is a world divided by blood - red or silver.
The Reds are commoners ruled by a Silver elite in possession of god-like superpowers. And to Mare Barrow, a seventeen-year-old Red girl from the poverty-stricken Stilts, it seems like nothing will ever change.
That is, until she finds herself working in the Silver Palace. Here, surrounded by the people she hates the most, Mare discovers that, despite her red blood, she possesses a deadly power of her own. One that threatens to destroy the balance of power.
Fearful of Mare's potential the Silvers hide her in plain view, declaring her a long-lost Silver princess, now engaged to a Silver prince. Despite knowing that one misstep would mean her death, Mare works silently to help the Red Guard, a militant resistance group, and bring down the Silver regime.
But this is a world of betrayal and lies, and Mare has entered a dangerous dance - Reds against Silvers, prince against prince, and Mare against her own heart ...
**About the Author**
Victoria Aveyard is the #1
New York Times
bestselling author of
Red Queen
. Victoria was born and raised in East Longmeadow, Massachusetts, a small town known only for the worst traffic rotary in the continental United States. She moved to Los Angeles to earn a BFA in screenwriting at the University of Southern California. She currently splits her time between the East and West coasts. As an author and screenwriter, she uses her career as an excuse to read too many books and watch too many movies. She has sold several television pilots and feature-length screenplays.
Stay connected with Victoria Aveyard
***The Giveaway**
Giveaway is Open to the U.S. Only
See Terms & Conditions for full contest rules before entering some restrictions apply
Release Day Celebration Organized by