Genre:
Series:
Publish Date:
Format:
Length:
Narrated by:
Synopsis:
Courtney and Josh are in love and excited to finally compete as skating partners. When they take the ice for their first competition, they want to show everyone, especially Josh's family, they are the perfect pair. But ice is slippery, and one misstep puts all their dreams in jeopardy. Now they must show each other both their love and their partnership are strong enough to survive.
Don't miss the exciting Ice series!
Audiobook Covers!
Book Covers!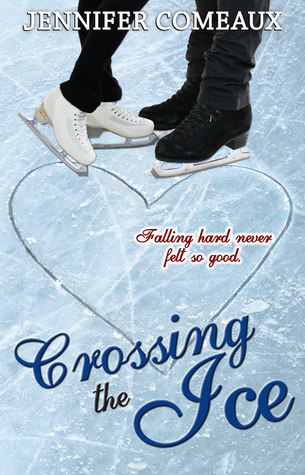 **About the Author**
Jennifer Comeaux is a tax accountant by day, writer by night. There aren't any ice rinks near her home in south Louisiana, but she's a diehard figure skating fan and loves to write stories of romance set in the world of competitive skating. One of her favorite pastimes is traveling to competitions, where she can experience all the glitz and drama that inspire her writing.
Jennifer loves to hear from readers!
Stay connected with Jennifer Comeaux
*My Thoughts*
Note: This review contains NO spoilers
Courtney and Josh's romance continues, and this time, they will be competing together. In this second book in the Ice series, the story focuses on on them as a couple and the obstacles they face on and off the ice. Emily Stokes does an amazing job...again...narrating their story. Her animated reading brought these characters to life, so full of emotion and personality.
Their first "slip" puts their relationship to the test if their love is enough to overcome these obstacle(s). In addition to dealing with the aftermath of that "slip," they both had to deal with family issues. It is no secret that Josh's mother was not all too happy with their relationship. Like with any partnership, Courtney and Josh had to adjust to the changes, be it good and bad. And...Emily evoked such feelings as she narrated and voiced out these characters. Her narration definitely gave each character an individual voice in the story that stood out. Emily did not just "read" the story, she pretty much "acted" it out.
I felt for Courtney and Josh. I definitely was rooting for them to endure. Will their relationship endure the trials that lay ahead of them? Or will it be the end? Will their love survive and overcome? Well, I won't give that away. These audiobooks is definitely worth listening to. Now, I have to listen to book three, Taking the Ice.
My rating: