Genre:
Series:
Knight Fashion Series, #1
(Spin-off from Something Great Trilogy)
Publish Date:
Synopsis:
Everything is sexy at Knight Fashion Magazine.
Nathan Cross is a struggling actor waiting tables at a local restraurant to make ends meet while he attends endless auditions. Though his hopeful career moves at a slow pace, Olivia is the strength ad sunshine in his life... until she leaves him. One day, he is offered a contract with a modeling agent, leading him to work for Knight Fashion Magazine

—

a dream job he never imagined would become a reality.
Olivia swore she would always put her career first and that's precisely what she did when she left Nathan. Having a deadbeat dad and watching her mom work two jobs to make ends meet have been her driving force. When she is offered a modeling career, she drops everything
—
even the love of her life

—

and moves to New York.
Though Nathan and Olivia try to steer clear of one another, working for the same fashion magazine causes their paths to cross again and old emotions are awakened. Can Nathan forgive Olivia or will he take the next step with the woman he is currently dating? Will Olivia do everything she can to break them apart? Or will she choose her career over her heart... again?
~~~~~
Don't miss the original series that started it all!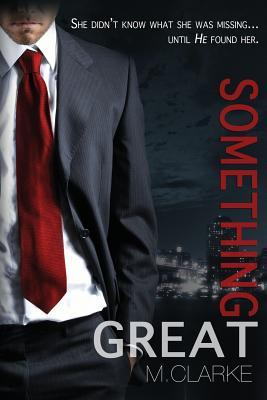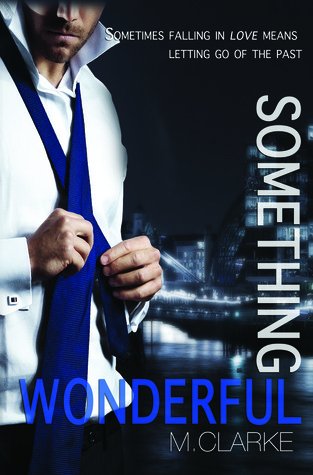 Also, don't miss this Something Great spin-off series, too!
Can't forget this Holiday Novella!
*Something Great (Book 1) ebook is

FREE

!*
**About the Author**
M. Clarke, aka Mary Ting, resides in Southern California with her husband and two children. She enjoys oil painting and making jewelry. Writing her first novel, Crossroads Saga, happened by chance. It was a way to grieve the death of her beloved grandmother, and inspired by a dream she once had as a young girl. When she started reading new adult novels, she fell in love with the genre. It was the reason she had to write one-Something Great. Why the pen name, M. Clarke? She tours with Magic Johnson Foundation to promote literacy and her children's chapter book- No Bullies Allowed.
Stay connected with M. Clarke/Mary Ting
*My Thoughts*
Note: This review contains NO spoilers
Sexiest Man Alive is another amazing spin-off series from the Something Great trilogy. This is, yet, another spin-off series that branches out to more characters in the Knight Fashion world. Yup! More love stories with more beautiful characters. M. Clarke has written a beautiful story of true love, following dreams, and second chances. As with the original series, Sexiest Man Alive tells the story of Nathan and Olivia of how their choices and sacrifices changed their lives...and even how it brought them back together. Although these spin-off series can be read separate from the Something Great trilogy, I would highly recommend reading this trilogy before the spin-off series. These books may be read as standalone stories, but reading the original series will give readers a better feel for all the characters that crossover into the spin-off series. But that's me. I enjoy character development. It gives me the feel of realism to these characters, emotionally and psychologically. For me, it gives any story a deeper feel to what these characters go through in their "life."
Nathan and Olivia both have dreams of acting and modeling, respectively. They are also madly in love with each other. But, sometimes, the choices and sacrifices they make can either make them or break them. By chance, both their careers brought them together again when the same fashion magazine hired them. What were the odds? However, Nathan and Olivia had time apart and started new lives. Then to be brought back together when they have struggled to move on with their lives. Now, they have to figure out if they want to continue going forward with their new lives or try to get back what was lost? What choices will they make this time around...their heart or careers? And, how will it affect the others in their lives.
Sexiest Man Alive is a swoon-worthy and sexy romance filled with beautiful people. A riveting and emotional story of choices that will captivate any romance reader.
My rating: