As the shortest month of the year ends, there has been quite a bit of exciting releases and returns of several movies, shows & books! And, of course, I was absolutely ecstatic that several new shows haven't got cancelled...yet! However, it doesn't mean that other REALLY good shows were saved. Not to mention all the books that were released....I can't even keep up with...haha! Nevertheless, there is ALWAYS something exciting happening every month. And, despite how busy I get since I do have a "day" job, keeping up with events can be very overwhelming, but a lot of fun! I, honestly, try to go to these fun events, but that is just not realistic...lol! Therefore, I post upcoming events for each month (as you can see on the left side) so that others can go to these fun events, especially author events! Yup! We just love attending author/book events to support our favorite authors.
Just recently, I started posting reviews for a new television series, NBC's Constantine (Season 1 just ended in February). I finally had a go at reviewing each episode. And...I think Iike it...haha! However, the challenging part is keeping up with the show since I work on the nights it airs. Thank goodness for DVRs! Plus, the show's website posts the recap of each episode. That's a huge help when I'm deciding what to put in my review. All I can say is that I love the show! I seriously hope NBC doesn't cancel the show. Hmmm....maybe I'll start reviewing another show...which one, I don't know yet.
Let's take a look at a few upcoming releases!
*Movies*
Chappie
Official Website:
http://www.sonypictures.com/movies/chappie/
https://www.facebook.com/ChappieMovie
Genre:
Science Fiction, Action, Thriller
Rating:
R
Run Time:
2 hrs
Cast:
Hugh Jackman, Sharlto Copley, Dev Patel, Ninja, Jose Pablo Cantillo, Yo-Landi Visser, Sigourney Weaver, Brandon Auret
See full list of cast & crew at IMDB
Synopsis:
In the near future, crime is patrolled by an oppressive mechanized police force. But now, the people are fighting back. When one police droid, Chappie, is stolen and given new programming, he becomes the first robot with the ability to think and feel for himself. As powerful, destructive forces start to see Chappie as a danger to mankind and order, they will stop at nothing to maintain the status quo and ensure that Chappie isthe last of his kind.
In Theaters March 6, 2015
~~~
Cinderella
Official Website:
http://movies.disney.com/cinderella/
https://www.facebook.com/Cinderella
Genre:
Fantasy
Rating:
PG
Run Time:
1 hr 45 min
Cast:
Lily James, Richard Madden, Cate Blanchett, Helena Bonham-Carter, Hayley Atwell, Holliday Grainger, Sophie McShera
See full list of cast & crew at IMDB
Synopsis:
The story of Cinderella follows the fortunes of young Ella (Lily James) whose merchant father remarries following the death of her mother. Eager to support her loving father, Ella welcomes her new stepmother (Cate Blanchett) and her daughters Anastasia (Holliday Grainger) and Drisella (Sophie McShera) into the family home. But, when Ella's father unexpectedly passes away, she finds herself at the mercy of a jealous and cruel new family. Finally relegated to nothing more than a servant girl covered in ashes, and spitefully renamed Cinderella, Ella could easily begin to lose hope. Yet, despite the cruelty inflicted upon her. Ella is determined to honor her mother's dying words and to "have courage and be kind."
She will not give in to despair nor despise those who mistreat her. And then there is the dashing stranger she meets in the woods. Unaware that he is really a prince, not merely an apprentice at the Palace. Ella finally feels she has met a kindred soul. It appears her fortunes may be about to change when the Palace sends out an open invitation for all maidens to attend a ball, raising Ella's hopes of once again encountering the charming Kit (Richard Madden). Alas, her stepmother forbids her to attend and callously rips apart her dress. But, as in all good fairy tales, help is at hand, and a kindly beggar woman (Helena Bonham-Carter) steps forward and --armed with a pumpkin and a few mice -- changes Cinderella's life forever.
In Theaters March 13, 2015
~~~
Insurgent
Official Website:
http://www.thedivergentseries.com/
https://www.facebook.com/TheDivergentSeries
Genre:
Fantasy, Action/Adventure
Rating:
PG-13
Run Time:
1 hr 58 min
Cast:
Shailene Woodley, Theo James, Kate Winslet, Jai Courtney, Octavia Spencer, Ansel Elgort, Miles Teller, Ray Stevenson, Zoe Kravitz
See full list of cast & crew at IMDB
Synopsis:
The Divergent Series: Insurgent raises the stakes for Tris (Shailene Woodley) as she searches for allies and answers in the ruins of a futuristic Chicago. Tris and Four (Theo James) are now fugitives on the run, hunted by Jeanine (Kate Winslet), the leader of the power-hungry Erudite elite. Racing against time, they must find out what Tris's family sacrificed their lives to protect, and why the Erudite leaders will do anything to stop them. Haunted by her past choices but desperate to protect the ones she loves, Tris, with Four at her side, faces one impossible challenge after another as they unlock the truth about the past and ultimately the future of their world.
In Theaters March 20, 2015
For more March Releases, go to: MovieFone
~~~~~
*Shows*

Well, many favorite shows have returned and ended. Let's not rehash some of the network cancellations that have passed. Now onto possible new shows that we may come to love or hate... We will just have to watch and see!
Let's see what's new coming to television this month!
~~~
Secrets and Lies
(ABC)
Official Website:
http://abc.go.com/shows/secrets-and-lies
https://www.facebook.com/ABCSecretsAndLies
Cast:
Ryan Phillippe, Juliette Lewis, KaDee Strickland, Natalie Martinez, Dan Fogler, Indiana Evans, Belle Shouse
About Secrets and Lies:
Ben Garner (Ryan Phillippe) is about to go from Good Samaritan to murder suspect, after he discovers the body of his neighbor's young son in the woods. As Detective Andrea Cornell (Juliette Lewis) digs for the truth, the secrets and lies of this town come to the surface and no one is above suspicion. Ben's family's life will be turned upside down as he sets out on a complicated journey to prove his innocence in this thriller mystery from Barbie Kligman ("Private Practice") based on the original Australian series of the same name.
Secrets and Lies Season 1 Premieres March 1, 2015 at 9/8c on ABC!
~~~
CSI: Cyber
(CBS)
Official Website:
http://www.cbs.com/shows/csi-cyber/
https://www.facebook.com/CSICyber
Cast:
Patricia Arquette, James Van Der Beek, Shad Moss (Bow Wow), Peter MacNicol, Charley Koontz, Hayley Kiyoko
About CSI: Cyber
CSI: CYBER stars Emmy Award winner Patricia Arquette in a drama inspired by the advanced technological work of real-life Cyber Psychologist Mary Aiken. Special Agent Avery Ryan heads the
Cyber Crime
Division of the FBI, a unit at the forefront of solving illegal
activities
that
start
in the mind, live online, and
play
out in the real world. She also knows firsthand how today's technology allows people to hide in the shadows of the
Internet
and commit serious crimes of global proportion. Ryan's supervisor, Assistant Director Stavros Sifter, is a shrewd FBI career insider and the clearing house between FBI Cyber and all other branches of government. Also on the team are FBI Agent Elijah Mundo, a self-proclaimed action junkie who is an expert in battlefield forensics; Daniel Krumitz, an introverted tech genius with a quick wit; Brody Nelson, an expat hacker who chose to work for the FBI over a life of cyber-crime; and Raven Ramierz, a rookie tech who is an expert in social media, cyber trends and international relations. While other agents search for criminals in dark homes and alleys, Ryan and her team search the "dark net," a place deep in the bowels of the Web where criminals are anonymous, money is untraceable and where everything is for sale with just a keystroke.
CSI: Cyber Season 1 Premiere March 4, 2015 at 10/9c on CBS
~~~
American Crime
(ABC)
Official Website:
http://abc.go.com/shows/american-crime
https://www.facebook.com/AmericanCrimeABC
Cast:
Felicity Huffman, Timothy Hutton, Richard Cabral, Earl Brown, Caitlin Gerard, Benito Martinez, Penelope Ann Miller, Elvis Nolasco, Johnny Ortiz, Regina King
About American Crime:
All over the news are reports about a young couple in Modesto, California, who were attacked in their home. Matt Skokie, a
war vet, was killed, and his wife, Lily, is unconscious, barely hanging on. Both sets of parents are at her bedside hoping for a miracle while four suspects are about to be arrested. The case sends shock waves into the community stirring up tensions across racial lines in this gritty drama.
American Crime Season 1 Premieres March 5, 2015 at 10/9c on ABC!
~~~
iZombie
(The CW)
Official Website:
http://www.cwtv.com/shows/izombie/
https://www.facebook.com/cwizombie
Cast:
Rose McIver, Malcolm Goodwin, Rahul, Kohli, Molly Hagan, Nick Purcha
About iZombie:
Olivia "Liv" Moore was a rosy-cheeked, disciplined, over-achieving medical resident who had her life path completely mapped out…until the night she attended a party that unexpectedly turned into a zombie feeding frenzy.
iZombie Season 1Premieres March 17, 2015 at 9/8c on The CW!
Check out television's returning and newshows this March at TVGuide.com
~~~~~
*Books*
Now, for another favorites to look forward to....BOOKS! Yes! Books! A booknerds "drug"...haha! I know many booknerds can understand this. This is totally addiction for all those readers! I know I am addicted...haha!
So... Let's take a look at what upcoming releases we can look forward to this month!
(Available March 10, 2015)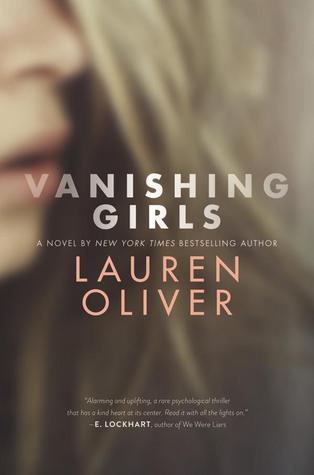 (Available March 10, 2015)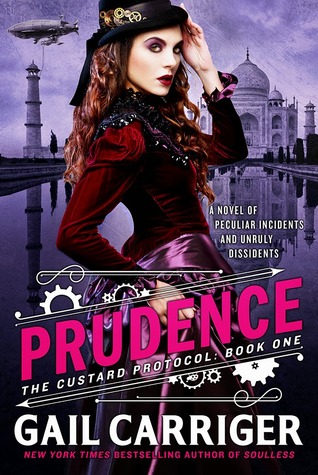 (Available March 17, 2015)
There you have it! Just a few movies, shows, and books to look forward to for the month of March! I know I am excited for these upcoming releases. :)
What are you looking forward to this month?