Welcome to the exciting Book Blitz for The Designed,the first book of The Designed series, by Kate Tailor!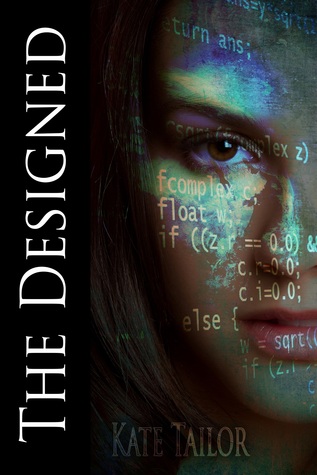 Genre:
New Adult Science Fiction
Series:
Publish Date:
Publisher:
Synopsis:
What if the next new drug was you? Raleigh's body produces a drug that could define the future of medicine if the dangerous world surrounding it doesn't kill her first.
Eighteen-year old Raleigh Groves can sense disease in others and is suffering from her own unexplained illness as well. After years and dozens of doctor visits, she has given up hope of ever finding a cure, let alone a diagnosis. Then she meets a man who explains that her talent and curse are linked. Her body produces a drug, Lucidin, which allows her to sense others. She's rare, and the drug she makes is coveted.
Rho has spent the last few years on the run. The Lucidin that is racing through his system makes him a target. Surrounded by addicts and dealers on one side and scientists and doctors on the other, he has to rely on his wits and his team to stay one step ahead. So far he has stayed afloat, but some of his brothers haven't been as lucky.
As Rho and Raleigh collide they must face the perilous world of Lucidin together. Nothing is black-and-white and Raleigh must decide where her alliances lie. Sometimes the hardest heart to sense is your own.
**About the Author**
Kate Tailor lives in Boulder, Colorado. She has a background in molecular biology and pharmacology. Writing has been a passion of hers since she was young.
Stay connected with Kate Tailor
***The Giveaway***
Giveway is Open Internationally