Welcome to the Official Blog Tour for the next three books in the Sex on the Beach series! These books includes the novellas Finding You by Jenna Bennett, Losing Us by Jen McLaughlin, and Chasing Me by Jennifer Probst! Plus, there's an awesome giveaway at the end of this post!
Genre:
New Adult Contemporary Romance
Series:
Publish Date:
Synopsis:
When it all comes crashing down...
Everything I thought I had with Austin Murphy--safety, stability, the normalcy I crave but my celebrity lifestyle rarely allows--was ripped away in one night, I wanted to surprise him, but the joke was on me. Now I don't know if I ever really knew him at all.
Someone has to pick up the pieces...
Mackenzie Forbes was everything I ever wanted and the one person I didn't deserve. When a past mistake costs me the girl I love, I'll do everything I can to get her back. We both have demanding careers and family secrets darkening our pasts, but I need Mackenzie in my future.
Sometimes everything you have to give just isn't enough...
*Excerpt*
I snagged her hand and tugged her down to the couch. I half expected her to fight me, but she sat at my side, facing me. And she didn't wriggle her hand free.
If anything, she held on to me tighter.
She looked so strong, sitting there with tears in her green eyes, her pink, desirable mouth pressed into a thin line, and her back ramrod straight. "Austin..."
I forced a smile. "Ah, and when you say my name? I swear I hear angels singing. And when you smile, your eyes light up, and it makes me think I can do anything, be anything, and the world is at my fingertips...because of you. You showed me so much, Mac. So damn much, and you don't even know it."
Curling a hand behind her nape, I urged her closer, silently begging her not to reject me. Her lids drifted shut, and she followed my lead. Before a few hours ago, it had been so fucking long since I'd tasted those lips. Felt her skin against mine. Lost myself in her arms. I was like an addict, aching for his next hit.
I needed it now.
Genre:
New Adult Contemporary Romance
Series:
Publish Date:
Synopsis:
Quinn and James' Story Continues in Chasing Me...
It was supposed to be a love story...
I knew she was out of my league but I didn't care. Looking back, I wonder if I hadn't pursued her, would things have turned out differently? Is it Fate that determines our choices in life? God? Free will? Or just plain old innate selfishness?
I got her, of course. There hadn't been a girl I wasn't able to seduce. Problem was she seduced me right back, body, mind, and soul. She possessed me, tormented me, and showed me a world that was so bright and pure I was almost blinded.
Didn't she know after such a drug I could never settle for less? Didn't she realize no matter how many times I screwed up, or broke her heart, or bent her to my will, I'd never be able to let her go?
If I hadn't known such intensity existed, would it have been better for both of us?
True love, the real kind, isn't nice and sweet and pure. No, it's dirty, and sinful, and messy.
It's like ripping a chunk of flesh from your body and watching yourself bleed out in slow, helpless intervals until you thankfully pass out.
This isn't a love story. But it's the only story I got.
Genre:
New Adult Contemporary Romance
Suspense Thriller
Series:
Sex on the Beach Series
Publish Date:
March 3, 2015
Synopsis:
Sex on the Beach the do-over.
I had a simple plan or what to do in Key West the second time around. Testify at the trial of the rapist I helped catch last year. Make sure he gets locked away for the rest of his natural life, so he can never, ever hurt another girl. Wait for my BFFs to get to town, so we can celebrate. And stay far away from Ty Connor, because three months after breaking up with him, I still don't know whether being with him is worse than being without him.
Spring Break, take two.
All of the above? Out the window. Turns out testifying is a lot harder than I thought it would be. Not only is the rapist I helped catch last year not locked away for the rest of his life, he's on the loose and looking for me. Oh yeah, and it's definitely harder being without Ty than being with him, especially when I have to watch him with someone else.
Welcome to my world.
Purchase the previous novellas in the series!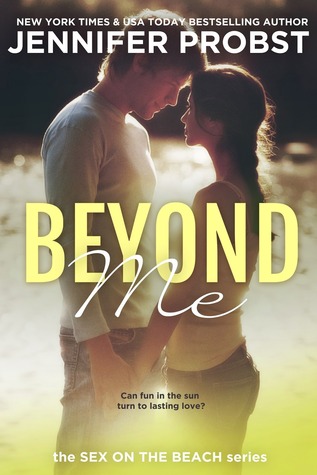 Sex on the Beach Series!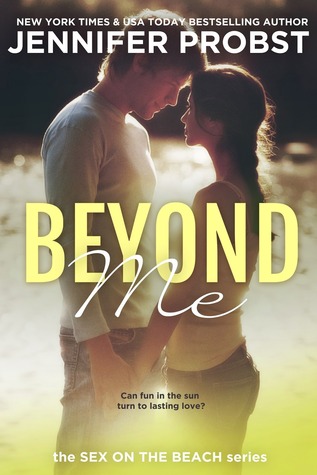 **About the Authors**
Jen McLaughlin/Diane Alberts
Diane Alberts is a multi-published, bestselling contemporary romance author with Entangled Publishing. She also writes New York Times and USA Today bestselling new adult books under the name Jen McLaughlin.
On One Condtion
hit #18 on the Barnes&Noble bestseller list, and
Try Me
hit #76 on Amazon.
Captivated By You
hit #31 on the Barnes&Noble bestseller list. Diane is represented by Louise Fury at The Bent Agency. Her goal is to write so many fantastic stories that even a non-romance reader will know her name.
Diane has always been a dreamer with a vivid imagination, but it wasn't until 2011 that she put her pen where her brain was, and became a published author. Since receiving her first contract offer, she has yet to stop writing. Though she lives in the mountains, she really wishes she was surrounded by a hot, sunny beach with crystal clear water. She lives in Northeast Pennsylvania with her four kids, a husband, a schnauzer mutt, a cat, and a Senegal parrot. In the rare moments when she's not writing, she can usually be found hunched over one knitting project or another.
Jennifer Probst
Jennifer Probst wrote her first book at twelve years old. She bound it in a folder, read it to her classmates, and hasn't stopped writing since. She took a short hiatus to get married, get pregnant, buy a house, get pregnant again, pursue a Master's in English Literature, and rescue two shelter dogs. Now she is writing again.
Jennifer is the New York Times and USA Today bestselling author of The Marriage Bargain. She is published both erotic and sexy contemporary romance with Entangled, Decadent, Red Sage and TWRP. She has also written a children's book, Buffy and the Carrot, co-written with her twelve year old niece, along with a short story, A Life Worth Living.
Stay connected with Jennifer Probst
Jenna Bennett
Jenna Bennett writes the USA Today bestselling Cutthroat Business mysteries featuring Southern Belle and new-minted real estate agent Savannah Martin in Nashvill, Tennessee.
As Jennie Bentley, she writes the New York Times bestselling Do-It-Yourself Home Renovation mysteries from Berkley Prime Crime, featuring designer and amateur sleuth Avery Baker and her boyfriend, handyman Derek Ellis, who renovates houses in Waterfield, Maine.
She also writes a variety of romance for a change of pace.
Stay connected with Jenna Bennett
***The Giveaway***