Welcome to the Official Nerd Blast for Silvern, Book 2 of the Gilded Series, by Christina L. Farley!
Genre:
Young Adult Paranormal Fantasy
Series:
Publish Date:
Publisher:
Synopsis:
Jae Hwa Lee has destroyed Haemosu, the dangerous demi-god that held her ancestors captive, and now she's ready to forget about immortals and move on with her life. Then the god of darkness, Kud, sends an assassin to kill her. Jae escapes with the knowledge that Kud is seeking the lost White Tiger Orb, and joins the Guardians of Shinshi to seek out the orb before Kud can find it.
But Kud is stronger and more devious than Haemosu ever was. Jae is soon painfully reminded that by making an enemy of Kud, she has placed her closest friends in danger, and must decide how much she can bear to sacrifice to defeat one of the most powerful immortals in all of Korea.
Sequel to: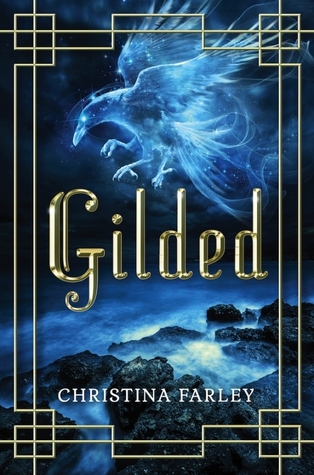 **About the Author**
After teaching and traveling internationally for ten years, Christina started writing about her adventures, tossing in a little fiction for fun. This inspired her to write the Gilded series, a YA series based on Korean mythology about a Korean-American girl who takes her destiny into her own hands.
Besides writing, Christina loves traveling, running, driving too fast, and eating dark chocolate.
Christina writes fantasy for teens. She is represented by Jeff Ourvan of the
Jennifer Lyons Literary, LLC
.
Stay connected with Christina L. Farley
~~~~~
Photo Credit: Liga Photography
Giveaway is Open Internationally