We are excited to be participating in this Blog Tour for
Bethany Lopez
's
Love & Cupcakes
, the companion cookbook to her
Cupcake
series! Now, doesn't that look yummy! For a limited time only, both of Bethany's cookbooks are only $0.99! So...Let's get cookin'!
Genre:
Series:
Romance Reader's Cookbook, #2
Publish Date:
Cover Design by:
Photo by:
Synopsis:
Bethany Lopez is at it again, and this time, it's all about Cupcakes!
This follow up to Love & Recipes is a Companion Cookbook to her Cupcake Series. It features Cupcake recipes from the pages of Always Room for Cupcakes, Cupcake Overload, and the upcoming third book in the series. If you love cupcakes, this is the book for you!
A companion cookbook to the Cupcake series!
(covers link to Goodreads)
Want more yumminess!?! There's also a book 1!
Genre:
Series:
Romance Reader's Cookbook, #1
Publish Date:
Synopsis:
Bethany Lopez has loved writing for as long as she can remember, but her love of cooking came a little bit later in life. In Love & Recipes, she combines the two into one fun cookbook. With recipes ranging from easy to difficult, she's incorporated dishes for every home cook. And, because each dish comes from the pages of her fiction novels, each recipe references back to the book and/or character from which the dish derived. Whether making a quick dinner for two, or looking for that perfect dish to bring to your family's holiday dinner, Love & Recipes has the dish for you!
**About the Author**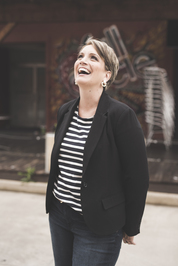 Award-Winning Author Bethany Lopez began self-publishing in June 2011. She's a lover of all things romance: books, movies, music, and life, and she incorporates that into the books she writes. When she isn't reading or writing, she loves spending time with her husband and children, traveling whenever possible. Some of her favorite things are: Kristen Ashley Books, coffee in the morning, and In N Out burgers.
Stay connected with Bethany Lopez