Welcome to the exciting Book Blitz for Jace Cameron's Insanity Series! We will be sharing a few fun things including giveaways!
Genre:
Paranormal/Fantasy Thriller
Series:
The Insanity Series, #1-3
Publish Date:
Synopsis:
A Top 100 Bestseller!
Amazon readers love it - over 500 reviews of 5* and 4* for the first book in the series.
'Most absorbing fantasy read in years!' - W. McNaughton
'Insanity is A Summer Hit!!!' - Kindle Gram
'An insane page turner' -Kindle reviewer
'Engrossingly fun!' - Rhonda Miller
'A truly twisted tale....fantastic!' - Sheri A. Wilkinson
Hannibal Meets Alice in Wonderland in this fantasy page-turning thriller.
After accidentally killing everyone in her class, Alice Wonder becomes a patient in the Radcliffe Lunatic Asylum. No one doubts her insanity. All but a hookah-smoking professor named Carter Pillar who believes he can prove her sanity by decoding Lewis Carroll's paintings, photographs, and finding Wonderland's real whereabouts.
Professor Caterpiller persuades the asylum that Alice can save lives and catch the Wonderland Monsters now reincarnated in modern day criminals. In order to do so, Alice leads a double life: an Oxford university student by day, a mad girl i an asylum by night. The line between sanity and insanity thins when she meet's Jack Diamond, an arrogant college student who believes that nonsense is an actual science.
Larger than life characters, intricate mysteries, engrossing fun, and intriguing historical locations. Insanity will thrill you, makes turns pages, and stay with you forever.
Warning: intended for insane audience only.
The Insanity Series!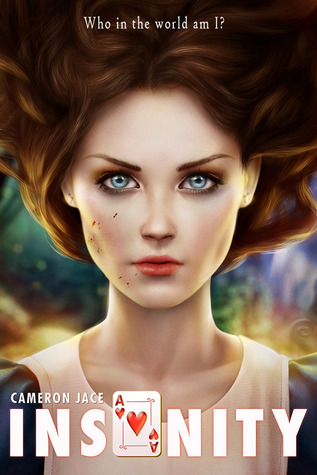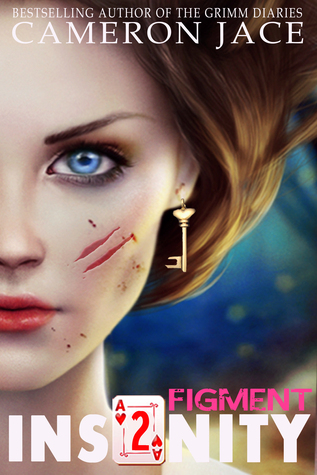 **About the Author**
Cameron Jace is bestselling author of the Grimm Diaries and Insanity series. A graduate of the college of Architecture, collector of out-of-print books, and obsessed with the origins of folk tales and the mysterious stroytellers who spread them. Three of his books made Amazon's Top 100 Customer Favorites in Kindle 2013 & Amazon's Top 100 Kindle list.
Wonderlander, Neverlander, Unicorn-chaser, enchanter, musician, survived a coma, and totally awesome. Sometimes he tells stories. Always love the little monsters. Cameron writes young adult paranormal romance, urban fantasy, and science fiction mostly. The Grimm Diaries series is a seven book saga that deals with retellings of fairy tales from a young adult POV - it connects most of the fairy tales together and claims to bee the truth about fairy tales.
Cameron lives in San Francisco, California and seriously thinks circles are way cooler than triangles.
Stay connected with
Cameron Jace
***The Giveaway***
Giveaway is Open Internationally
Giveaway is Open Internationally