Welcome to my stop on this exciting Blog Tour for Melissa Pearl's Home and True Love, the fourth and fifth books in the Songbird Series, respectively! On my tour stop, I will be sharing my thoughts on both books!
Genre:
Series:
Publish Date:
Synopsis:
Rachel Myers never meant to stay in Payton. Her eyes were set on bigger things than waitressing at Clark's Bar. She wants to perform on a stage of her own with bright lights, fame, and fortune. But something got in the way—Joshua Clark. He's a good man who loves her, a solid rock she can depend on. She wants that to be enough, but it hasn't quelled her yearning for the big city.
Josh knows Rachel wants more out of life and might leave one day. Yet so far, she hasn't gone anywhere. Deep down, he believes his love is enough to keep her…or at least he hopes so. Until one night, a city boy from Hollywood promises Rachel a record deal and destroys everything.
Jumping at a chance she never thought she'd have, Rachel leaves Payton. And Josh. But the sparkle of Los Angeles is not all it's cracked up to be, and Rachel quickly figures out that some sacrifices are not worth the risk. Is she too late? Will Josh forgive her, or has her desire for fame ruined the best thing she's ever had?
Sometimes you have to say goodbye before you can say forever.
*My Thoughts*
Note: This review contains NO spoilers
Home, a New Adult contemporary romance, will tear at our heart and your emotions. But, it's not all love and romance between Josh and Rachel. Their story takes a turn towards some dark drama and suspense. When I think about it, Melissa touches on some sensitive issues that is happening now. Moreover, how Melissa integrates it into this book reveals the respect and compassion she had in writing this story. These issues doesn't always have a happy ending...even then, second chances.
In Rachel's case, I was I was touched at how her character learned how to be strong and independent with the help of her loved ones. However, she was still haunted by her past. With dreams of fame and fortune, she quickly finds out what and where her true fame and fortune is...where her heart belongs....Home. Although Josh knows of her dreams, sometimes, letting go is what has to be done...no matter how much it breaks his heart.
Melissa continues to amaze me with her knack to write these touching and deep stories of love, loss, and second chances for all her characters, especially from all different walks of life. Home is told in two- first person points-of-view, namely Rachel and Josh, allowing readers to get "into their heads". Moreover, being the fourth book in the Songbird series, Home can be read as a standalone novel. However, there are characters integrated into this story which were in the previous book(s). As for me, I prefer to read books in a series in order that way I can get a background history of characters that will "show up" in the following books. I like to get to know the characters as I continue reading the series. I guess one can say that it gives me a sense of familiarity of these characters as they grow and develop into the next stories.
Home was definitely a love story of harsh realities and second chances where love and loss is concerned. It's definitely a read that made my heart ache for Rachel and Josh.
My rating:
Check out the Home playlist!
Genre:
Series:
Publish Date:
Synopsis:
One night can change everything...
Nessa Sloan has been in love with Jimmy Baker since the ninth grade when they started up a rock band together. Five years later they're about to hit the big time

—

Chaos wins a recording contract and a nationwide tour with Torrence Records. After their celebration party, the two best friends have a one-night stand that will tear their relationship apart.
On the run from Jimmy's rejection, Nessa takes off on her motorbike, but an accident brings her escape to a tragic end. Now trapped in a broken body, Nessa has to face a future stripped of the one thing that's gotten her through every past challenge
—
playing the drums.
Jimmy never meant to break his best friend's heart, and he will forever regret taking her to bed then treating her like one of his groupies. But once he'd crossed that line, he couldn't go back. Now Jimmy is on a mission to do something he's never done before
—
win a girl over.
Angry and confused by her new disability, Nessa doesn't want Jimmy's help. But she has nobody else to rely on...and his pigheaded ass won't leave her alone. Can these two stubborn hearts get past their own insecurities to figure out what true love really looks like? Or will they drive each other crazy before they finally see the truth?
It's infuriating, irresistable, and all-consuming...it's true love.
Watch the book trailer now!
*My Thoughts*
Note: This review contains NO spoilers
Melissa Pearl has done it again with this fifth installment and in the Songbird series! True Love picks up where Home ends...with Nessa and Jimmy's turbulent journey in finding love. This is a heart-wrenching love story that starts with a traumatic event. True the name of the series, their story also revolves around song and music. Although the books in the series can be read as standalone novels, each book is connected to each other as many characters crossover to the next linking each storyline.
Melissa's has delivered another poignant and touching love story filled with hardship and pain that these two had to overcome. She spins this story of true love, even with all the "baggage" these characters carry, with a lot of heart...a "soul searching." I even got wrapped up in Nessa and Jimmy's journey in "finding" each other...even though they have been friends for years. Overcoming their demons becomes the test on their relationship.
This story takes readers on Nessa and Jimmy's emotional and mental journey that will get readers reeling with heartache and atonement. In a sense, this is Nessa and Jimmy's coming-of-age story in which they both overcome the troubles from their past to become who they want to be individually and together.
My rating:
Don't miss the previous titles in the Songbird series!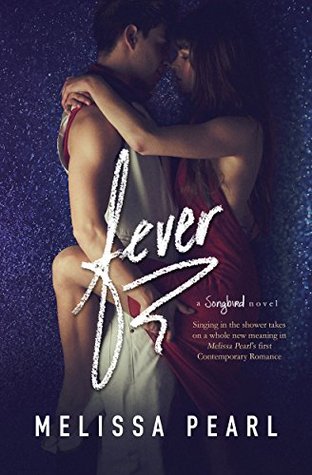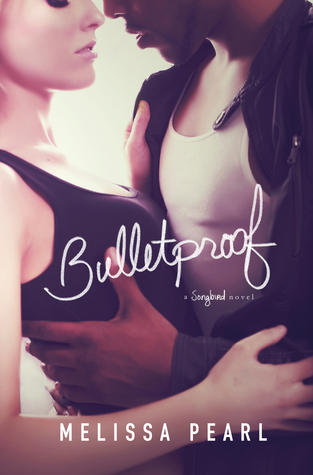 **About the Author**
Melissa Pearl was born in Auckland, New Zealand, but has spent much of her life abroad, living in countries such as Jordan, Cyprus and Pakistan... not to mention a nine month road trip around North America with her husband. "Best. Year. Ever!!" She now lives in China with her husband and two sons. She is a trained elementary teacher, but writing is her passion. Since becoming a full time mother she has had the opportunity to pursue this dream and her debut novel hit the internet in November 2011. Since then she has continued to produce a steady stream of books, ranging in genres from Fantasy to Contemporary Romance. Recently, she signed with Evatopia Press and her first Evatopia book was released in February 2014 - True Colors, The Masks Series #1. She is very excited to be trying out new things this year while continuing to publish under her own name as well. She has six books released in 2014 and was excited about writing each and every one.
"I am passionate about writing. It stirs a fire in my soul that I never new I had. I want to be the best writer I can possibly be and transport my readers into another world where they can laugh, cry and fall in love."
Stay connected with Melissa Pearl
***The Giveaway***