Today we have the cover reveal for Promise of Darkness, the first title in the Dark Court Rising series, by Bec McMaster! Check it out and be sure to pre-order your copy today!
Genre:
Paranormal/Fantasy Romance
Series:
Publish Date:
Publisher:
Synopsis:
Princess. Tribute. Sacrifice. Is she the one prophesied to unite two warring Fae courts? Or the one bound to destroy them?
In a realm ruled by magic, the ruthless Queen of Thorns is determined to destroy her nemesis, the cursed Prince of Evernight.
With war brewing between the bitter enemies, the prince forces Queen Adaia to uphold an ancient treaty: she will send one of her daughters to his court as a political hostage for three months.
The queen insists it's the perfect opportunity for Princess Iskvien to end the war before it begins. But one look into Thiago's smoldering eyes and Vi knows she's no assassin.
The more secrets she uncovers about the prince and his court, the more she begins to question her mother's motives.
Who is the true enemy? The dark prince who threatens her heart? Or the ruthless queen who will stop at nothing to destroy him?
And when the curse threatens to shatter both courts, is her heart strong enough to break it?
A fairytale twist inspired by the Hades and Persephone myth.
**About the Author**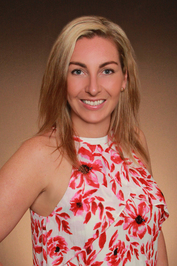 Bec McMasters is a writer. Dreamer, Travel Addict, And an enthusiastic-if-not-perfect baker. She will honestly admit that she doesn't always follow the recipe, be it cooking, or writing romances. If she's not sitting in front the computer, she's probably plotting her next world trip. Or eating chocolate. Sometimes she runs. Because...chocolate.
Bec McMasters grew up on a steady diet of 80's fantasy movies like Ladyhawke, Labyrinth and The Princess Bride, and love creating epic, fantasy-based worlds with heroes and heroines who must defeat all the odds to have their HEA. She lives in a country town in Australia, with her very own beta hero, Byron; Kobe, a dow who will eat anything (even used teabags); and demanding chickens, Siggy and Lagertha.
Stay connected with Bec McMasters
Cover Reveal Organized by