So, we are coming close to the release of the third title in the Blood trilogy by Danielle Rose! This is definitely an enjoyable twist of the vampire and witch paranormal/supernatural genre! That's why we have this Pre-Order Blitz to share with you for Danielle Rose's Blood Promise, the third book in the Blood trilogy!
Published by
OfTomes Publishing
, the
Blood T
rilogy
follows the harrowing journey of Avah
Taylor, a mortal witch in the midst of a centuries-old war against the immortal vampire species. Avah's intense journey is fueled by blood, jealousy, betrayal, murder and revenge.
Check it out and pre-order your copy today!
Genre:
Paranormal/Fantasy Romance
Series:
Publish Date:
Publisher:
Synopsis:
The Blood Trilogy is Underworld meets The Craft that fans of Harry Potter, The Vampire Diaries, The Originals, and Twilight will enjoy! Readers are praising this "must read" trilogy as "unputdownable" and "purely addicting."
Careful what you witch for.
Avah Taylor never wanted to be a vampire, and now, her immortal life is at stake. When tragedy strikes, Avah is cast out of her vampire coven and embarks on a mission to expose the danger of the witchcraft that took her mortal life from her. Her journey takes her around the world, from Washington State to London to Russia, but Avah can't run from a past deadly mistake that has come seeking revenge.
In this epic conclusion to the Blood Books trilogy, Avah's questions will finally be answered, but only at a terrible price.
*FREE on Kindle Unlimited*
Don't miss the previous titles in the Blood Trilogy!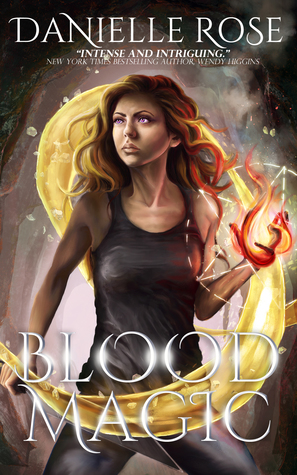 (covers link to Goodreads)
*FREE on Kindle Unlimited*
**About the Author**
Danielle Rose
is a romance writer and owner of
Narrative Ink Editing
. She holds a Master of Fine Arts in creative writing from the University of Southern Maine. Danielle currently resides in the Midwest, where she spends her days dreaming of warmer temperatures. When not writing, reading, or traveling, Danielle enjoys pretending she lives in California, spending an embarrassing amount of time at Hobby Lobby, binge watching Netflix, and cheering for her favorite football team (Go Packers!).
Stay connected with
Danielle Rose