We are so thrilled to celebrate this Release Day for Nicole Maggi's The Blue Woods, the third and final book in the Twin Willows Trilogy! Celebrating this awesome release, a cool blitz-wide giveaway is at the end of this post! Don't forget to enter!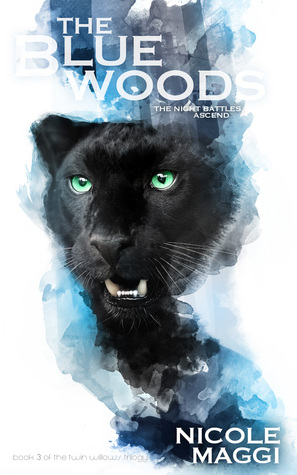 Genre:
Paranormal/Fantasy Romance
Series:
Publish Date:
Publisher:
Synopsis:
The Night Battles ascend in The Blue Woods, the exhilarating conclusion to the Twin Willows Trilogy
Sixteen-year-old Alessia Jacobs wants to go to college someday like her friends. She wishes for a chance at a normal relationship with Jonah. But normal is never an option for a Benandante like Alessia, who has sworn to protect the magic in the world from the Malandanti...especially when Jonah is on the opposite side of the deadly struggle. When the war comes to a head, lives will be lost, love will be gained, and Alessia will risk everything to save the people she eloves and destroy the Malandanti once and for all.
Check out the previous titles in the Twin Willows Trilogy!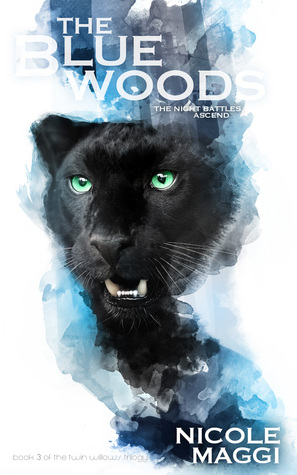 **About the Author**
Nicole Maggi was born in the suburbs of upstate New York, and began writing poems about unicorns and rainbows at a very early age. She detoured into acting, earned a BFA from Emerson College, and moved to NYC where she performed in lots of off-off-off-Broadway Shakespeare. After a decade of shchlepping groceries on the subway, she and her husband hightailed it to sunny Los Angeles, where they bow reside, surrounded by fruit trees, with their young daughter and two oddball cats.
Nicole is also the author of the Twin Willows Trilogy, published by Medallion Press. The first and second book, Winter Falls and In The Mouth of The Wolf, respectively, is available now.
Stay connected with Nicole Maggi
***The Giveaway***
(1) Complete Signed set of the Twin Willows Trilogy
Giveaway Open to the U.S. Only
Sweeps/Giveaway Accounts NOT Eligible
Release Day Blitz Organized by