Today, we have a Teaser Reveal for Used, a brand new standalone romantic suspense from debut author Kate Dunbar, will be releasing on March 8, 2021 on all retailers! Get a sneak peek and read the first three chapters

FREE

! Plus, we have a cool author-hosted giveaway to share! Enter for a chance to win an eARC of Used! So... Check it out and pre-order your copy now!
This is all of me. The good, the bad, the used, and the broken…
Heartbreakingly beautiful and completely engrossing, A young woman's life takes a disturbing and utterly fascinating turn as the past she's put behind comes back to haunt her. Used is packed full of twists, turns, and a gripping romance sure to leave readers emotionally spent and asking for more.
Genre:
Publish Date:
Cover Designed by:
Photography by:
K Keeton Designs
Model:
Cameo Hopper
Synopsis:
At the age of seventeen, after a decade of lies, hurt, and severe abuse by her brother Lucas, Sabra Valentine is able to breathe.
Lucas is behind bars thanks in large part to Sabra's quick thinking and self-preservation-even if that's one more secret she has to keep.
Now, seven years later, life is moving forward, and Sabra is starting to heal, live, and love again with her friends and Trevor Collins by her side. He's tall, dark, and sexy, and he doesn't fall for Sabra's games. The future is finally looking bright-until one phone call shatters everything.
Used is a romantic suspense with domestic thriller elements. Please be aware that there are topics that may be triggers for some readers, and this work is meant for mature readers.
Audible link COMING SOON!
Early Praise for Used
"Heartbreakingly beautiful. This book isn't about angst and pain. It's about a fighter-a survivor-that we all attain to be. The story tears you apart in the best ways and builds you back up in the most beautiful." ~ Nichole Chase, New York Times and USA Today Bestselling Author
"Used is a raw, heart-wrenching story of surviving trauma, but it's also so much more. It's a romantic, emotionally gratifying tale of unflinching, all-in love. I couldn't turn the pages fast enough." ~ Brenda Rothert, Author
**About the Author**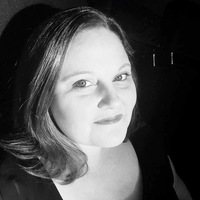 Kate Dunbar is a wife, mom of three, and obsessive tea drinker who loves a great story. She's passionate about people and learning what makes them tick. You can find her eavesdropping, people watching, and living her best life wherever the winds take her.
Stay connected with Kate Dunbar
***The Giveaway***
Note: Not Responsible for Lost & Damaged Prizes in Your Mail Box
a Rafflecopter giveaway
Teaser Reveal Organized by