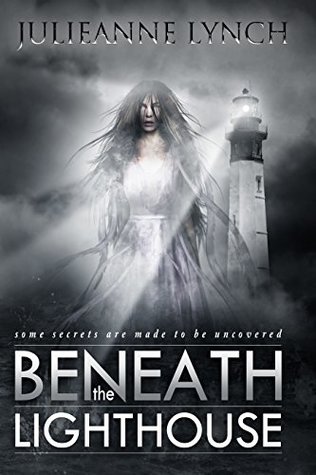 Genre:
Publish Date:
Publisher:
Synopsis:
Sixteen-year-old Jamie McGuiness's sister is dead.
Sinking into a deep depression, he frequents the lighthouse where her body was discovered, unaware of the sinister forces surrounding him.
When an angry spirit latches onto Jamie, he's led down a dark and twisted path, one that uncovers old family secrets, destroying everything Jamie ever believed in.
Caught between the world of the living and the vengeful dead, Jamie fights the pull of the other side. It's up to Jamie to settle old scores or no one will rest in peace — but, first, he has to survive.
Photo Content: Julieanne Lynch Facebook page
Julieanne Lynch is an author of YA and Adult genre urban fantasy books. Julieanne was born in Northern Ireland, but spent much of her early life in London, United Kingdom, until her family relocated back to their roots.
Julieanne lives in Northern Ireland, with her husband and five children, where she is a full-time author. She studied English Literature and Creative Writing at The Open University, and considered journalism as a career path. Julieanne has several projects optioned for film.
Stay connected with Julieanne Lynch
*My Thoughts*
Note: This review contains NO spoilers
Still getting goose bumps after reading this dark suspense-filled story. Julieanne Lynch weaved an incredibly intricate story of love, betrayal, and abuse with a twist of the paranormal and horror. This read gave me chills as Jamie's story/mystery unfolded. However, don't let the Irish lingo deter you from reading this. It took me a bit while to get used to it. It did lend to some difficult reading, but it was worth it.
Beneath the Lighthouse is no ordinary ghost story. Not only is this a tale of ghosts of the dead, this also tells the tale of ghosts of the living. It is a lot for a sixteen-year-old boy to deal with. The character development flowed from beginning to end. The descriptive world building gave me the feel of their lives in a small town in Ireland.
This is a ghost story that was filled with twists and turns that kept me guessing. The story itself created a haunting and eerie feeling as the mystery unraveled and Jamie continued to get closer to the truth.
I don't know... Beneath the Lighthouse is a haunting and emotionally charged story with many layers of secrets that grips readers at the heart. Yeah... This is not your ordinary ghost story... 😄 A definite must read if you like ghost stories. 😊
My rating: