Today, we have a Cover Reveal to share for Bethany Lopez's Cupcake Explosion, the fourth book in the Cupcakes series!

This series has to be read in order

. To celebrate this reveal, the author is hosting a cool giveaway!!! Check it out and pre-order your copy now!
Genre:
Series:
Publish Date:
Warning:
Contains foul language, sex, some violence, and shenanigans.
If non of that bothers you, grab a cupcake and read on!
Synopsis:
For the first time in a long time, life is good. I've got a smokin' hot motorcycle man as my fiancé, the best friends a woman could have, a couple of great kids, and things have been relatively quiet on the PI front.
You know what that means... the other shoe was bound to drop sooner or later...
Just when I was ready to settle down and plan the coolest wedding Greenswood has ever seen, the shit hit the fan, and hit it hard.
My friends are fighting, Cade's been out of town doing God knows what for the club, and my sweet little twins are turning into hair-pulling pre-teens with more drama than my old daytime soaps.
I feel like I'm being pulled in a million directions, and I've been going so crazy that Elin's swear jar is near to overflowing. I've been eating cupcakes like a woman possessed, and if I'm not careful, there's going to be a Cupcake Explosion... in my pants.
Check out the previous titles in the Cupcake series!
(covers link to Goodreads)
Don't forget the companion cookbook!
(cover links to Goodreads)
~~~~~
**About the Author**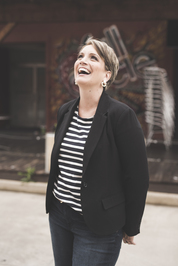 Award-Winning Author Bethany Lopez began self-publishing in June 2011. She's a lover of all things romance: books, movies, music, and life, and she incorporates that into the books she writes
. When she isn't reading or writing, she loves spending time with her husband and children, traveling whenever possible. Some of her favorite things are: Kristen Ashley Books, coffee in the morning, and In N Out burgers.
Stay connected with Bethany Lopez
~~~~~
***The Giveaway***
Note: Not Responsible for Lost & Damaged Prizes in Your Mail Box
a Rafflecopter giveaway

Cover Reveal

Organized by