Well, January is over, and we are a month into the new year. Hmmm...Already a lot has been happening. New movies, returning shows, and new book releases! Yah, this year has started off amazingly. And, now, we are into February...yes, it is the month love, especially with Valentine's Day coming.
I am very happy that several of my favorite television shows have returned...and, it is only getting better! As for movies, there have been some amazing films that have been released, including American Sniper, Taken 3, and Paddington...just to name a few. I can't even keep up with all the movies that are being released...whoa!
In regards to books...well, that too I can't even keep up with...haha!!! But, I did set myself up with that Goodreads Reading Challenge this year since I found out that I read 74 books last year. I wasn't even counting. When I think about it, maybe it wasn't such a good idea to set myself up with this challenge...haha! I might disappointment myself if I don't read the amount of books I set for myself. I did't want to go too high, so I set myself up with a good number....100 books. Not too much, right!?! LOL! For me anyways...I'm challenging myself easy for now. And, apparently, I'm four books behind....LOL!
Enough of January, let's get started with February! As the year trudges along, each month brings a whole lot of movies, shows, & books!
Let's take a look at a few upcoming releases!
*Movies*
Love, Rosie
Official Website:
https://www.facebook.com/LoveRosie.film?ref=br_tf
Genre:
Romantic Comedy
Rating:
R
Run Time:
1 hr 42 min
Cast:
Lily Collins, Sam Claflin, Suki Waterhouse, Christian Cooke, Art Parkinson, Tamsin Egerton, Jaime Winstone, Nick Lee
Synopsis:
Since the moment they met at age 5, Rosie (Lilly Collins) and Alex (Sam Claflin) have been best friends, facing the highs and lows of growing up side by side. A fleeting shared moment, one missed opportunity, and the decisions that follow send their lives in completely different directions. As each navigates the complexities of life, lvoe, and everything in between, they always find their way back to each other - but is it just friendship, or something more?
Based on Cecilia Ahern's bestselling novel, Love, Rosie is a heart-warming, modern comedy-of-errors posing the ultimate question: do we really only get one shot at true love?
In Theaters February 6, 2015
~~~
Seventh Son
Official Website:
http://seventhson.legendary.com/
https://www.facebook.com/legendary
Genre:
Fantasy, Action/Adventure
Rating:
PG-13
Run Time:
1 hr 42 min
Cast:
Ben Barnes, Jeff Bridges, Julianne Moore, Djimon Hounsou, Kit Harington, Olivia Williams, Alicia Vikander, Antje Traue
Synopsis:
In a time of enchantments when legends and magic collide, the sole remaining warrior of a mystical order (
Oscar® winner Jeff Bridges
) travels to find a prophesized hero born with incredible powers, the last Seventh Son (Ben Barnes). Torn from his quiet life as a farmhand, the unlikely young hero embarks on a daring adventure with his battle-hardened mentor to vanquish a dark queen (Julianne Moore) and the army of supernatural assassins she has dispatched against their kingdom.
In Theaters February 6, 2015
~~~
Fifty Shades of Grey
Official Website:
http://www.fiftyshadesmovie.com/
https://www.facebook.com/fiftyshadesofgreymovie
Genre:
Romantic Drama
Rating:
R
Run Time:
2 hrs 2min
Cast:
Dakota Johnson, Jamie Dornan, Max Martini, Luke Grimes, Marcia Gay Harden, Eloise Mumford, Dylan Neal, Rita Ora, Jennifer Ehle
Synopsis:
A literature student (Dakota Johnson) begins a daring affair with a controlling businessman (Jamie Dornan) whose sexual proclivities push the boundaries of pain and pleasure.
In Theaters February 14, 2015
For more February Releases, go to: MovieFone
~~~~~
*Shows*
I don't know where to start when it comes to some of my favorite television series. Some are always on the verge of cancellation or renewal. It is even more harrowing for new shows...yes, shows do get cancelled during the season! It really is disappointing when shows you really enjoy get cancelled. But...it is also exciting when other shows get renewed! :) So... January was exciting when two of many shows that I love returned... Grimm and Constantine!
Here are some shows that are returning this month!
The Walking Dead
(AMC)
Official Website:
http://www.amctv.com/shows/the-walking-dead
https://www.facebook.com/TheWalkingDeadAMC
The Walking Dead Season 5 returns February 8, 2015
~~~
Are you a fan of AMC's Breaking Bad!?! Well, check out this prequel series to Breaking Bad!
Better Call Saul
(AMC)
Official Website:
http://www.amctv.com/shows/better-call-saul
https://www.facebook.com/BetterCallSaulAMC
Better Call Saul is a prequel to the award-winning series Breaking Bad, whose creator Vince Gilligan and writer/producer Peter Gould serve as co-showrunners of the premiere season.
The story is set six years before Saul Goodman (Bob Odenkirk) meets Walter White. When we meet him, the man who will become Saul is known as Jimmy McGill, a small-time lawyer searching for his destiny and hustling to make ends meet. Working alongside and often against Jimmy is fixer Mike Ehrmantraut (Jonathan Banks), a beloved character first introduced in Breaking Bad. The new series will track Jimmy's transformation into a man who puts the criminal in "criminal attorney."
Better Call Saul Premieres February 8, 2015 on AMC 10/9c
For a list of new & returning shows, go to: metacritic.com
~~~~~
*Books*
For being a booknerd, I can get a natural high just walking into a bookstore...haha! The excitement of new books is just so intoxicating! LOL!
Let's take a look at what upcoming releases we can look forward to this month!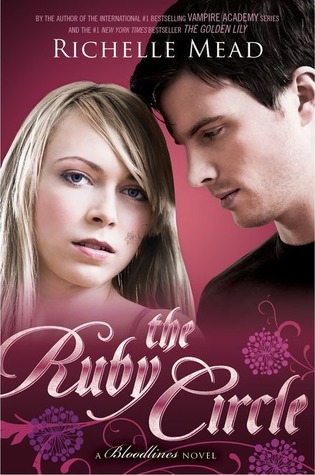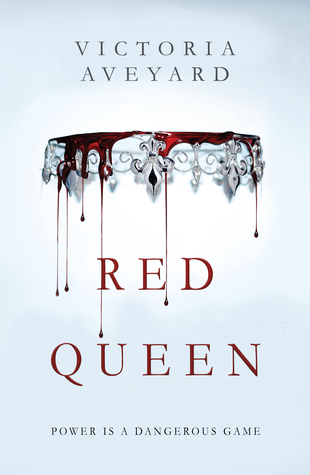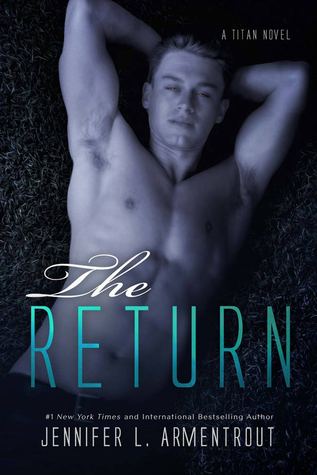 There you have it! Just a few movies, shows, and books to look forward to for the month of February! I know I am excited for these upcoming releases. :)
What are you looking forward to this month?