Welcome to the Official Blog Tour for Ann Redisch Stampler's How To Disappear, a Young Adult Mystery Thriller! Check out what I thought about the book! Plus, there's a cool tour-wide giveaway at the end of the post! Follow the tour, HERE!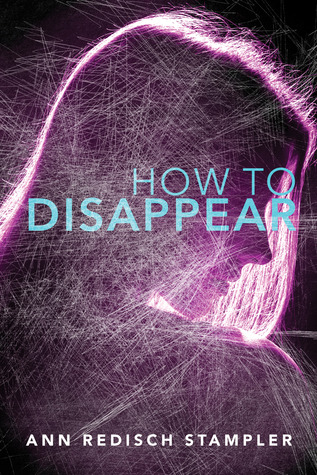 Genre:
Young Adult
Contemporary Romance
Mystery Thriller
Publish Date:
June 14, 2016
Publisher:
Simon Pulse
Synopsis:
This electric cross-country thriller follows the game of cat and mouse between a girl on the run from a murder she witnessed

—

or committed?

—

an
d the boy who's sent to kill her.
Nicolette Holland is the girl everyone likes. Up for adventure. Loyal to a fault. And she's pretty sure she can get away with anything...until a young woman is brutally murdered in the woods near Nicolette's house. Which why she has to disappear.
Jack Manx has always been the stand-up guy with the killer last name. But straight A's and athletic trophies can't make people forget that his father was a hit man and his brother is doing time for armed assault. Just when Jack is about to graduate from his Las Vegas high school and head east for college, his brother pulls him into the family business with inescapable instructions: find this ruthless Nicolette Holland and get rid of her. Or else Jack and everyone he loves will pay the price.
As Nicolette and Jack race to outsmart each other, tensions

—

and attractions

—

run high. Told in alternating voices, this tightly plotted mystery and tense love story challenges our assumptions about right and wrong, guilt and innocence, truth and lies.
~~~~~
**About the Author**
Ann Redisch Stampler is the author of the young adult novels Afterparty and Where It Began as well as half a dozen picture books. Her work has garnered an Aesop accolade, the National Jewish Book Award, Sydney Taylor honors, the Middle East Book Award, and Bank Street Best Books of the Year mentions. How To Disappear (Simon Pulse, 2016), her first Young Adult thriller, is available now.
Ann lives in Los Angeles, California, with her husband Rick.
Stay connected with Ann Redisch Stampler
*My Thoughts*
Note: This review contains NO spoilers
Yet again...I have read another emotionally driven story by Ann Redisch Stampler! This time, How To Disappear is a mystery thriller told in two points of views. Two major characters whom of which are involved in a murder one way or another. The story pretty much follows a "whodunit" scenario. Did Nicolette, also known as Cat, commit the murder...or did she witness it??? That is the question...right!?! Then there is Jack who is sent, by his brother, to "get rid of Nicolette" with whatever means necessary.
They both go through this cross-country journey pretty much discovering themselves...one on the run and the other chasing the other. Cat and mouse...right!?! Anyways, these two characters learn and fall for each other based on a bunch of lies...but is it all lies!?! With each of their distinct perspectives intertwining with each other creates a cohesive story that brings the reader(s) to solve this mystery.
I also enjoyed the building romance between these two characters, even with their own secret agendas in place. Moreover, the romance was subtle...without taking away from the mystery thriller in the story.
With each perspective, we delve into their minds and thoughts of the tension they carry with them. Although these two POVs carried the story forward, I just couldn't help feel that the middle of the story dragged... and seemed slow. But then again...it's probably just me. Moreover, the story's flow maintained it's continuity which kept me in the dark on Nicolette's innocence or guilt. Even Jack started having his doubts if she committed the crime.
Of course, that's what make for a good mystery thriller... The end being a total shocker...haha!
My rating:
***The Giveaway***
Giveaway is Open Internationally
a Rafflecopter giveaway
Blog Tour Organized by