My Clarity by M. Clarke/Mary Ting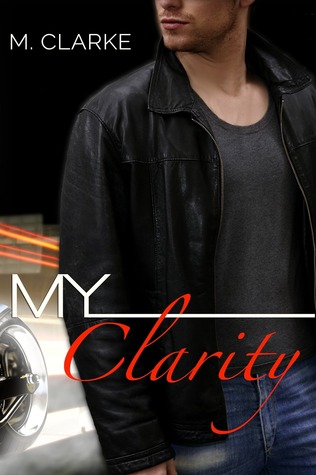 * * * READERS' FAVORITE GOLD MEDAL AWARD WINNER--ROMANCE 2014 * * *
*Blurb*
Still reeling from the death of her father, Alexandria hopes to find both independence and reprieve from her grief by heading off to college. However, life throws her a serious curve ball when she discovers that her roommate isn't quite the person she had imagined.
Smoking, tattoos, and street racing for fast cash are Elijah's only interests. A harsh life
has made him apathetic and indifferent, until Alexandria enters his life.
When their paths cross, turmoil abounds.
An inevitable encounter, an undeniable attraction, and an unexpected chance at
love-will it
be enough?
**Review**
"At first glance, no one would believe Elijah's tough guy exterior hides a genuine and giving heart. But, you cannot help whom you fall in love with and when opposites attract, the chemistry is undeniable!"
~ InD'tale Magazine
~~~~~