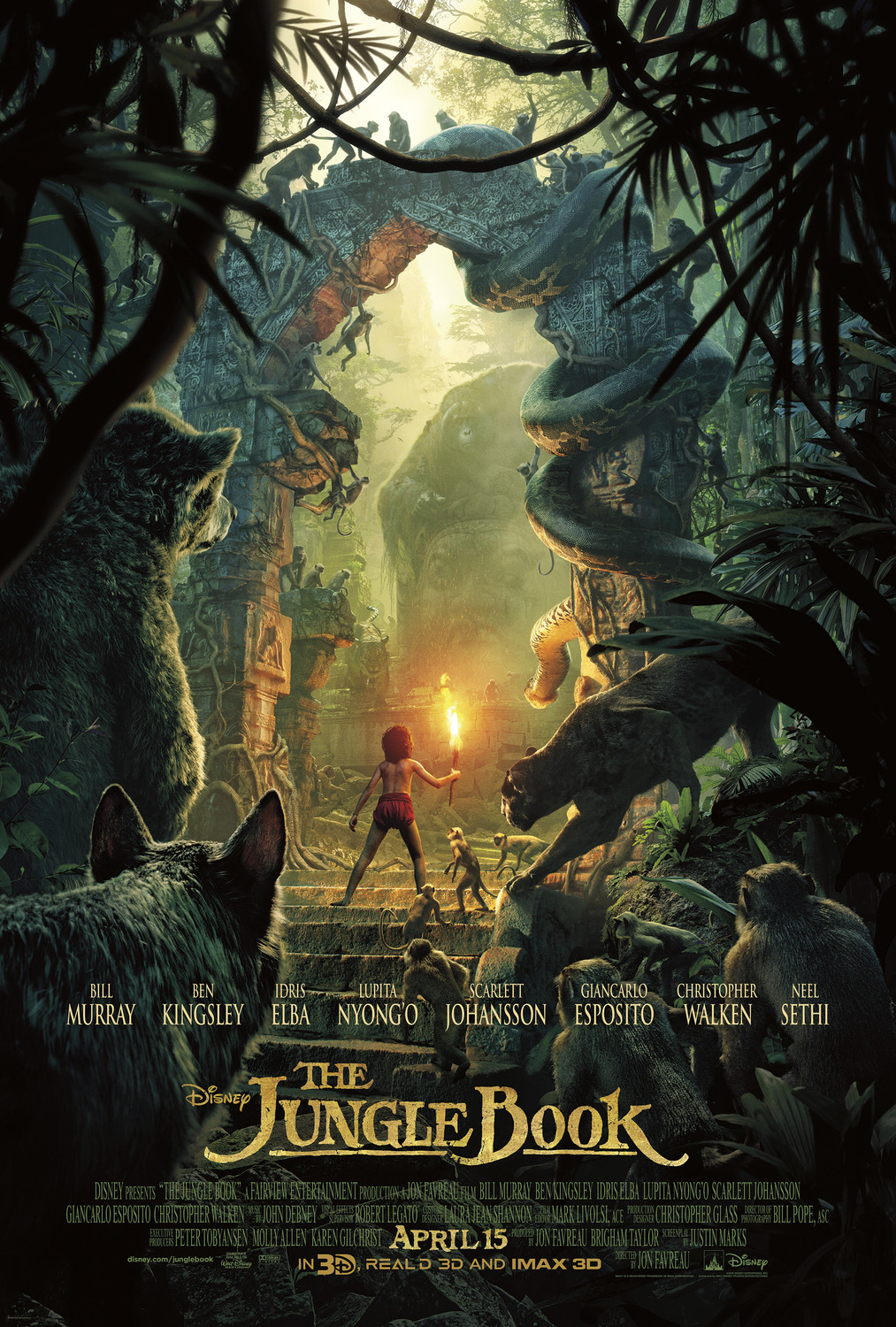 Genre:
Rating:
Run Time:
Theatrical Release Date:
Distributed by:
Format:
Release Date:
Directed by:
Plot Summary:
In an epic adventure directed by Jon Favreau (Iron Man), Mowgli, a man-cub raised in the jungle by a family of wolves, embarks on a captivating journey of self-discovery when he's forced to abandon the only home he's ever known. Featuring an all-star voice cast including Bill Murray, Ben Kingsley and Scarlett Johansson,
The Jungle Book
is "stunning" (Todd McCarthy, The Hollywood Reporter).
Cast:
Neel Sethi, Bill Murray, Ben Kingsley, Idris Elba, Lupita Nyong'o, Scarlett Johansson, Giancarlo Esposito, Christopher Walken
Social Media:
*My Thoughts*
One advantage on long flights is the number of movies we can watch. And, I'm talking recent releases, too. Anyways, The Jungle Book was one of a few movies that I watched on my flight to the Philippines.
Well, it's been a while since I watched the Disney's animated version of The Jungle Book. I do remember that, as a kid, I did enjoy watching it. Well, what kid wouldn't enjoy watching Disney animated movies...right!?! Anyways, it has been trending making live-action films of these classic Disney animated films. So far, the only live-action adaptation I have seen is this one...The Jungle Book. I do have to say that I enjoyed it. This live-action version added a bit of drama to this little boy's story of his life in the jungle. The effects were well done...I thought. I'm in no way an expert. I'm neither a critic. However, I do have to say that the scenery and the jungle animals turned out realistic. Neel Sethi did a very good job of interacting with these CGI "animals." The expressions of these CGI animal faces were realistic. The voice cast was very fitting for their animal characters. Adapting to live-action created a dramatic realism to this classic story.
Disney continues to amaze me with their films and how they continue to bring about colorful realism in the film. I look forward to seeing more...

My Rating: